Blog
Black Bean & Quinoa Veggie Burgers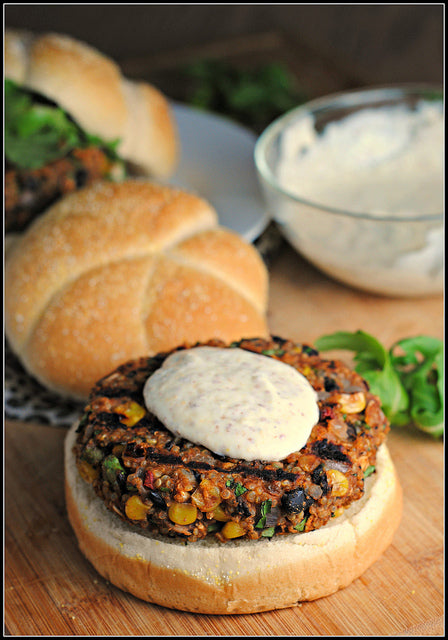 Tired of spending a lot on frozen veggie burgers? This recipe is for you - delicious and easy on the wallet.
Ingredients:
Patties:
½ cup dry quinoa 1 tsp olive oil 1/2 red onion, chopped 3 cloves garlic, minced 1/2 tsp Kosher salt, divided 1 (15 oz) can black beans, drained and rinsed 2 Tbsp tomato paste 1 large egg 2/3 cup frozen corn 1/2 cup cilantro, chopped 1 chipotle in adobo, minced 2 tsp ground cumin 1/2 cup rolled oats 1/4 cup oat flour
Yogurt Sauce:
½ cup plain fat-free Greek yogurt 1 Tbsp honey 1 Tbsp Dijon mustard
About the author: Nicole is a Registered Dietitian and the author of
Prevention RD
. She is the Director of Nutrition Services at a small, local hospital and by night, a home cook, blogger, and wife.