Blog
Charity of the Month for December 2012 - Eva's Village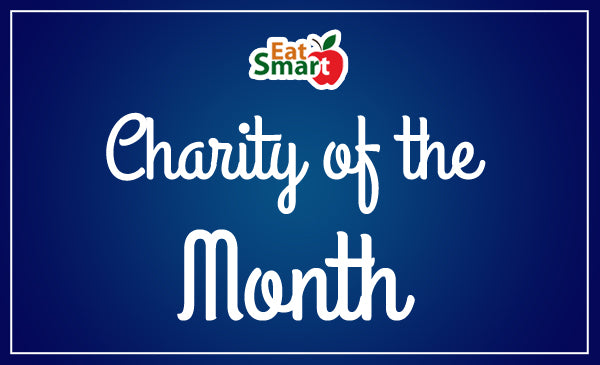 All of us at EatSmart have a great deal to be thankful for, especially when seeing the hardships many of our New Jersey neighbors face after Hurricane Sandy. In this spirit, we have chosen a New Jersey based charity, Eva's Village, as our Charity of the Month for December 2012.
Why Eva's Village
: Recently, dear friends of mine volunteered to help serve the Thanksgiving meal at Eva's and commented on how impressed they were with the delicious sit down dinner that was served to all who came. No one is ever turned away. This is what started me thinking that Eva's would be an ideal candidate for charity of the month and what better month than December. We will be donating 50 cents for every new
Twitter follower
during the month – so spread the word!
A bit about Eva's
: Eva's Village is a uniquely progressive and comprehensive non-profit social service organization dedicated to fighting homelessness and poverty. Eva's Village was founded in 1982 by Msgr. Vincent E. Puma as Eva's Kitchen, a New Jersey soup kitchen serving 30 hungry people in Paterson, NJ. Today it operates 14 integrated programs, on eight owned properties located within a quarter-mile radius of their main campus. Their mission is to feed the hungry, shelter the homeless, treat the addicted and provide medical and dental care to the poor with respect for the human dignity of each individual. Eva's Kitchen serves 350 hot lunches, 365 days per year to the homeless and working poor and approximately 580 men, 470 women and 185 children are served annually in all of Eva's sheltering and substance abuse programs.
More information about Eva's Village can be found on their website www.evasvillage.org. Share some holiday cheer by volunteering your services and talents - new volunteers are always welcome. If interested, please contact Jennifer Doherty, Volunteer Coordinator at 973.523.6220 ext. 248 or Jennifer.Doherty@evasvillage.org.
Click here to help donate:
If interested in submitting a charity for consideration, please email karen@eatsmartproducts.com. The donation amount will be capped at 500 new followers/likes.
About the Author: Maria Geronimo is the Public Relations Director at EatSmart Products.