Blog
Large Cinnamon Snicker Doodle Cookies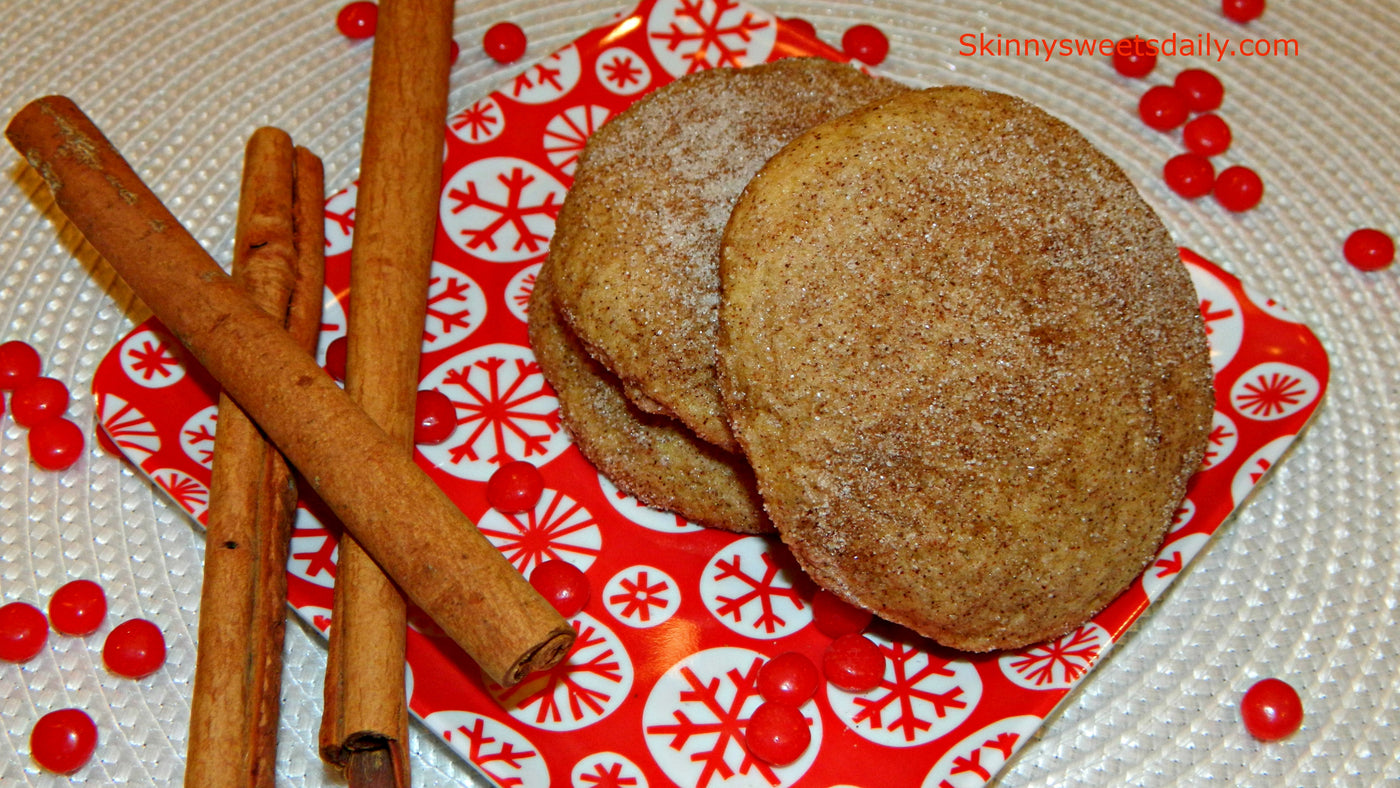 A nice large cookie that's guilt free! These yummy cookies make the whole house smell divine while baking.
Ingredients (Yields 22 cookies):
For Cookie
2 cups bread flour, kept in fridge
1 cup whole wheat pastry flour, kept in fridge
1 stick unsalted butter cut up and kept cool, don't let it get too soft or melted.
1 stick Land O' Lakes light butter cut up and kept cool, same as above.
1 cup packed light or dark brown sugar, I used light
1/2 cup granulated sugar
1 large egg, kept cold
1/2 tsp baking soda
pinch salt
2 tsp vanilla extract
1 tbsp ground cinnamon
For Rolling and Topping
2 tsp ground cinnamon
3 tbsp granulated sugar, mixed together
About the Author:
We at
Skinnysweetsdaily.com
feel you can have your sweet treat and still stay on a healthy eating plan. By cutting down on fat and calories but bringing up the flavors and textures of our recipes. You can have a great tasting dessert and enjoy every single bite without the guilt. Enjoy!