Blog
Charity of the Month for February 2013 - Humane Society of the Huron Valley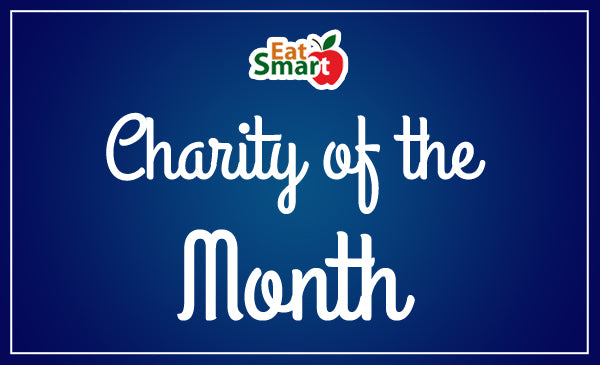 EatSmart fans will continue to select each Charity of the Month in 2013. Fans will submit short stories about the charity's mission and why it's meaningful to them. We began our Charity of the Month donations in 2011.
February's Charity of the Month has been chosen by loyal EatSmart Fan, Jenna Welby. She selected the
Humane Society of the Huron Valley
.
We will be donating 50 cents for every new Facebook LIKE during the month of February. (So spread the word!)
Read why Jenna picked the Humane Society of the Huron Valley:
I chose the Humane Society of the Huron Valley because of their mission to "support the loving, responsible care of all animals in their community." The society strives to ensure proper care for the animals they house, find loving homes for all adoptable animals, reduce over-population of pets, increase the physical well-being of animals in their community, provide education and outreach to the community, and put an end to animal cruelty. HSHV has been committed to this mission for over 100 years.
One of my favorite things about HSHV is their "Pets of the week" program. This program gives the featured animals an enhanced chance of adoption and every animal deserves his or her chance to shine! Plus, the more publicity the animals get, the better chance of finding their forever homes.
I am constantly impressed by their education programs. They offer Humane Education, Youth Programs, Group Programs, and Dog Training. These programs help the animals in an array of ways, from encouraging young people to share their natural affinity for animals, to training puppies and dogs. We all know that adopting a dog is a full time commitment and it is a lot easier to process when you have a cooperative dog. These training programs help facilitate the development of a happy new family!
This organization is near and dear to me because my husband and I adopted our wonderful cat, Luna, from HSHV in October of 2010. She was in the Humane Society nearly 2 months prior to meowing at us as we walked through the Uptown Cats section of the shelter. She was 6 years old at the time and we have enjoyed every single day we have gotten to spend with her. The Humane Society took great care of her and kept her safe while she waited for us and we thank them for this every day! She is truly a perfect little friend & we are so very pleased that she came to live with us. We can only hope she loves spending time with us as much as we love spending time with her!
Click here and EatSmart will donate:
About Jenna: Jenna is an animal lover and the Vice President of
Active Accessories
. In addition to loving all animals, she is a cookie monster and loves to use her EatSmart Kitchen Scale to bake cookies! She was super excited to get to pick the charity of the month and thrilled that EatSmart is going to help the HSHV animals!
If interested in submitting a charity for consideration, please email karen@eatsmartproducts.com. The donation amount will be capped at 500 new followers/likes.