Blog
Charity of the Month November 2013 - Juvenile Diabetes Research Foundation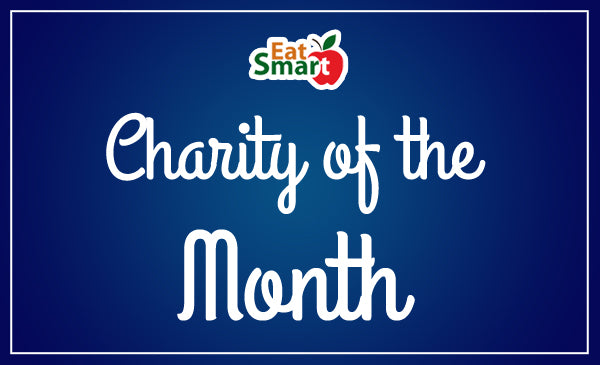 EatSmart fans will continue to select each Charity of the Month in 2013. Fans will submit short stories about the charity's mission and why it's meaningful to them. We began our Charity of the Month donations in 2011. November's Charity of the Month has been chosen by Carly Orden, a local EatSmart Fan. Read why Carly chose JDRF as our charity to sponsor.
At the age of 10, I was diagnosed with Type 1 Diabetes. T1D is an autoimmune disease that comes on suddenly and strikes both children and adults at any age. T1D causes the body to stop producing insulin and is chronic and life threatening. From that day forward, I would have to manually keep my blood sugar within a certain range. It became crucial to test my blood sugar numerous times a day, take injections of insulin, measure the carbohydrates in every meal that I would consume and calculate how many units of insulin to give myself. It truly is a full time job with no breaks or vacations! As technology is advancing, it is now a bit easier than it was years ago to manage my diabetes. For example, I now use an insulin pump instead of taking injections. I also wear a continuous glucose monitor that tracks the trends of my blood sugars. The advancement of the technology is amazing and makes my life a bit easier. Since I have been diagnosed, my family and I have been big supporters of JDRF (
Juvenile Diabetes Research Foundation
). JDRF is the leading global organization funding T1D research and is currently working to better treat, prevent, and eventually cure T1D. More than 80% of JDRF's expenditures directly support research and research-related education. JDRF organizes walks and bike rides in order to raise money. For 2 summers in a row, I helped raise thousands of dollars for JDRF by participating in their "Ride to Cure," a 100 mile long bike ride. I am also lucky enough to have a dad who has participated in ten rides! JDRF is a wonderful organization that gives me, and the thousands of other Type 1 Diabetics, hope that we will one day find a cure. For more information feel free to visit
JDRF.org
Pictured here is Carly's younger sister Michelle, father Zach, and Carly
About the Author:
Carly Orden is a recent graduate from Union College where she majored in mathematics. She is now attending Teachers College Columbia University as a full-time student, as well as student teaching at a local high school. On top of all of this, she manages her body 24/7 to keep track of her Type 1 Diabetes and strives to live a healthy lifestyle.
We will be donating 50 cents for every new Facebook follower during the month of November. (So spread the word!)
Click here and EatSmart will donate:
If interested in submitting a charity for consideration, please email joseph@eatsmartproducts.com. The donation amount will be capped at 500 new followers/likes.