Blog
Charity of the Month for June 2012 - National Foundation for Ectodermal Dysplasias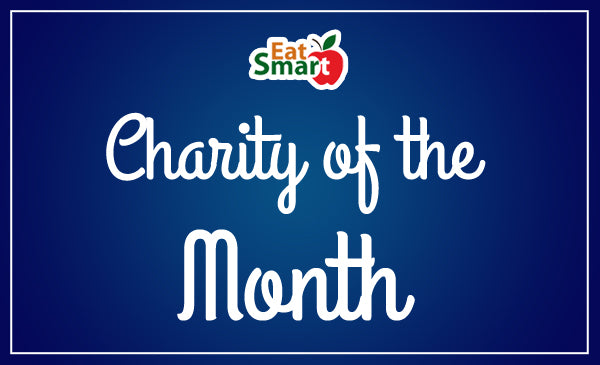 EatSmart fans will select each Charity of the Month in 2012. Fans will submit short stories about the charity's mission and why it's meaningful to them. We began our Charity of the Month donations in 2011.
For June 2012, loyal EatSmart Fan, Virginia Higgins selected the
National Foundation for Ectodermal Dysplasias
. We will be donating 50 cents for every new
Facebook LIKE
during the month of June. (So spread the word!) Read why Virginia picked the National Foundation for Ectodermal Dysplasias:
With summer fast approaching, many people start looking forward to outdoor activities. Swimming, camping, boating... you name it. As the weather warms up, and others start packing beach bags and picnic baskets, I am packing our cooling gear.
My son and I are both affected by a rare skin disorder. The syndrome (specifically Hay Wells Syndrome) is part of a larger group of syndromes known as the Ectodermal Dysplasias. Although many have never even heard of the Ectodermal Dysplasias, it affects as many as 7 in every 10,000 births. While each syndrome is unique in its combination of characteristics, the Ectodermal Dysplasias may affect hair, teeth, nails, sweat glands, mucus glands, hand and feet, skin, and possibly even the immune system. For us, the syndrome affects our hair- hence me being That Bald Chick, our teeth (many permanent teeth are missing from birth), our ability to sweat (we can't), and our skin. It also contributes to a host of other anomalies.
June is National Ectodermal Dysplasias Awareness month, and each year, the National Foundation for Ectodermal Dysplasias (the NFED) hosts a fundraising golf tournament in the St Louis region. This tournament is one of the major fundraisers for the NFED, and the NFED is the leading organization in the world providing services and information to those affected by the ectodermal dysplasias. This year, in addition to hosting the golf tournament, the NFED is launching their first annual "Don't Sweat It" Walks. My family of four is registered to walk to help raise awareness. I have chosen the NFED as the Charity of the Month because we would love to raise $1000 as a family to support the NFED, so they can fund vital research as well as other important programs. The Foundation has invested more than $1 million in research through the years. They are making a real difference in the lives of children and adults affected by ectodermal dysplasias. They make a difference in my life, and in my son's life.
About Virginia: My name is Virginia. I am a wife, mother of two, minister, blogger, and 5K hopeful. I have ectodermal dysplasia and I don't sweat it!
If interested in submitting a charity for consideration, please email karen@eatsmartproducts.com. The donation amount will be capped at 500 new followers/likes.