Blog
Easy, Homemade Waffles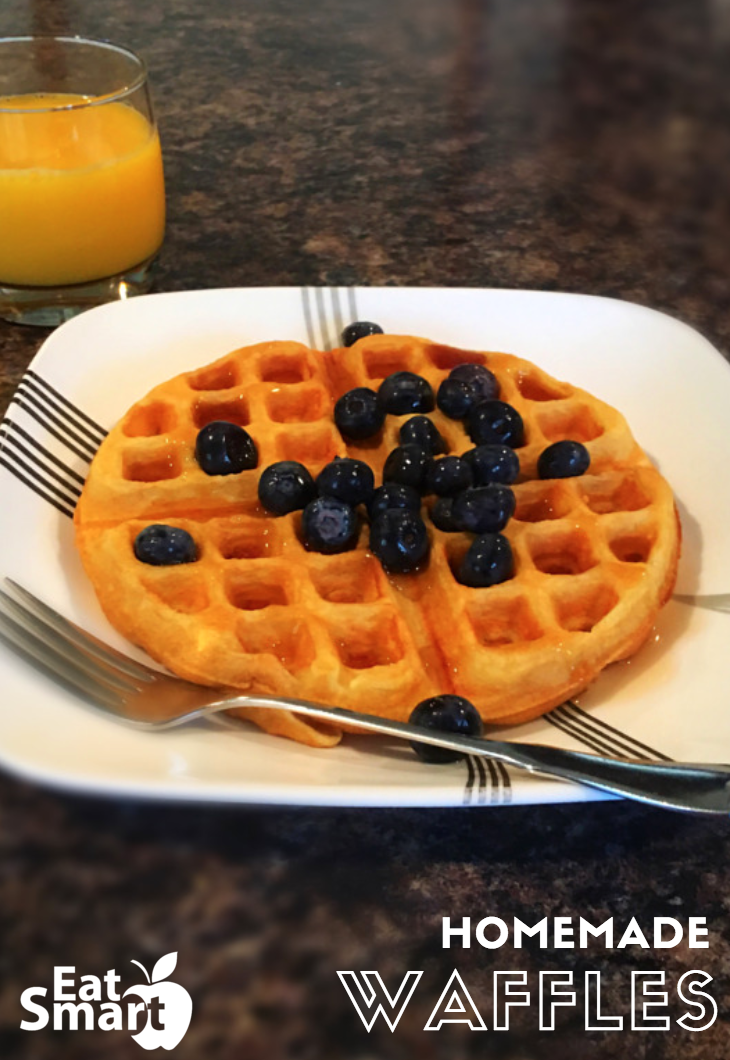 These homemade waffles take less than 15-minutes to prepare. They are perfect for weekend breakfasts.
Recipe makes approximately 6 Belgian Style Waffles
Ingredients
2 eggs 2 cups All Purpose Flour 1 + ¾ cups milk ½ cup vegetable oil 1 tablespoon sugar 2 tablespoons baking powder ½ teaspoon vanilla extract ¼ teaspoon salt
Instructions
Combine all ingredients and stir until just mixed. Spray waffle iron with non-stick cooking spray. Pour in batter, and wait until waffle iron indicates ready. Top with your favorite fruit. Enjoy!