Blog
Healthy Buffalo Chicken Bowls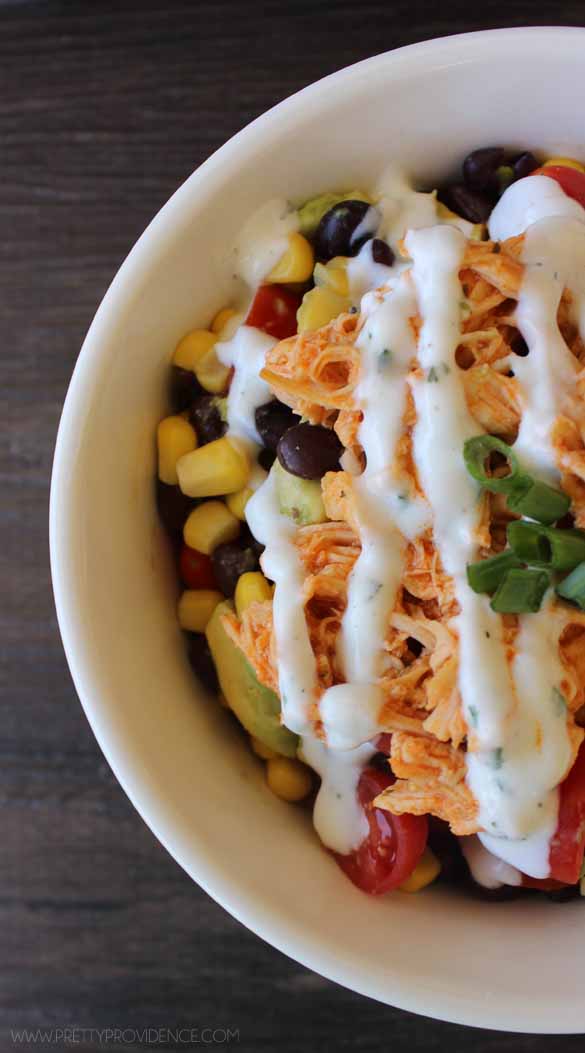 Do you love Buffalo Chicken wraps? If so, you will love these Buffalo Chicken Bowls which have the Buffalo flavor without the calories.
Ingredients
2 cans corn
2 cans black beans
3 avocados
a pint of cherry tomatoes, halved
6 chicken breasts
1 cup of your favorite buffalo sauce (I use Franks)
1 TBS garlic, minced
1 packet Hidden Valley Greek Yogurt Dressing
1 1/3 cups plain Greek yogurt
3 TBS milk
About the authors: Jess and Sarah are two best friends who love food, DIY, family fun, fashion and saving money on all of it! They believe in saving for dreams and working hard. They love making new friends and hope you'll stop by
Pretty Providence
to say hello!