Blog
Healthy Recipe: Taco Salad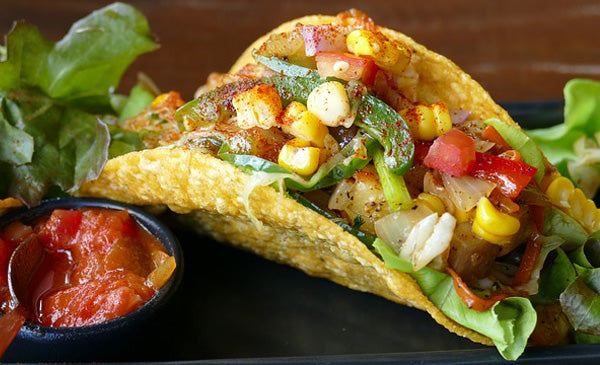 Guest Post by Amanda Larson of Coping with Frugality. Salads are generally thought of as a healthy meal option. However, when you start adding toppings and dressing, they can easily end up containing just as much fat and calories as a Big Mac!! By using your
EatSmart Kitchen Scale
to measure out your toppings, using fat free dressing options such as salsa, and adding high protein toppers like beans, you can have a filling salad that is also diet friendly. Taco night has always been a tradition in my family. I now have my family hooked on taco
salad
night by using this recipe.
Ingredients:
6 oz. lean ground beef
1/3 cup water
½ Tbsp. chili powder
½ tsp. garlic powder
¼ tsp. salt
¼ tsp. pepper
8-10 cups spring mix lettuce
10 oz. (approximately 2 cups or 1 can) canned black beans, drained and rinsed
400 grams (approximately2 cups) salsa
100 grams diced avocado
28 grams (about 8 Tbsp.) reduced fat shredded cheddar cheese
Directions: (Serves 4) Heat a skillet over medium high heat and brown beef. Drain fat and return beef to pan. Add water and next 4 ingredients and combine. Reduce heat and simmer for 10 minutes. In individual bowls combine lettuce, beans, salsa, avocado, beef and salsa and toss to combine. Top with cheese and enjoy! About the Author: Amanda Larson is the owner and author of Coping with Frugality. She's a mom to a 20 month old daughter and a full time attorney who loves to blog about things that she's passionate about. She loves to cook and tries her best to cook as healthy as possible with a beef and potato husband. Through her blog, she loves to teach that you can be green and eat organic without breaking the bank.