Blog
Lemon Ricotta Cake with Almond Glaze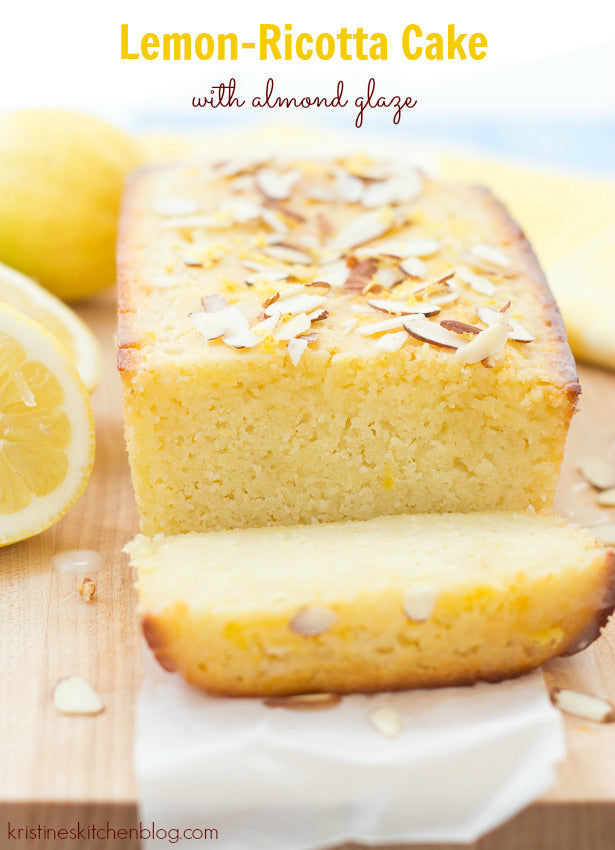 Ingredients
For the cake:
1½ cups cake flour
2 tsp. baking powder
½ tsp. salt
2 tbsp. lemon zest, from about 2 medium lemons
½ cup (1 stick) unsalted butter, at room temperature
1 cup granulated sugar
3 eggs, at room temperature
1 cup ricotta cheese
¼ cup freshly squeezed lemon juice
1 tsp. vanilla extract
½ tsp. almond extract
For the almond glaze and topping:
1 cup powdered sugar, sifted
3 tbsp. lemon juice
½ tsp. almond extract
½ tsp. lemon zest
2 tbsp. sliced almonds, for topping
About the author: Kristine is the author, photographer, and recipe developer behind the blog Kristine's Kitchen. She's a mom of three and believes life is all about balance! You can learn more and find recipes for healthy meals and snacks that you'll crave at

http://kristineskitchenblog.com/.