Blog
Mother's Day Gift Ideas Under $60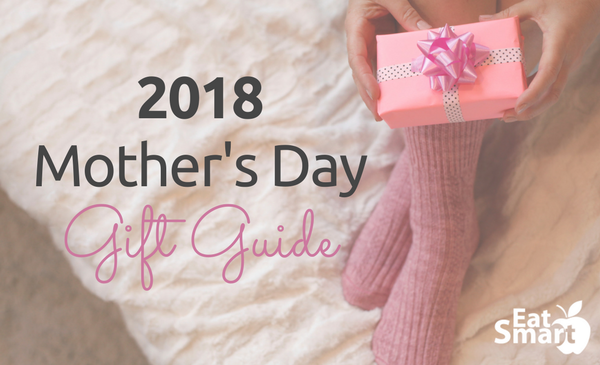 Mother's Day is quickly approaching. A great way to show Mom you care is with items that make her day-to-day life simpler. These practical items make it easier for Mom to do both the necessary tasks as well as hobbies she enjoys. Whether it's cooking, gardening, traveling, or exercising, we have an appropriate gift idea that will help save her time or energy. As a bonus, all of these items are under $60.
2018 Mother's Day Gift Guide:
Precision Elite Digital Kitchen Scale | $34.95
For the Mom who always has freshly baked goods for the bake sale as well as her family.
Our Precision Elite Digital Kitchen Scale, designed in cooperation with professional chefs and bakers, gives precise measurements up to .05 oz. Mom will appreciate the tare feature which allows her to zero out each ingredient after its added, so all ingredients can be measured in one bowl. Fewer dishes to do equals a happier Mom.
---
TravelWise Packing Cube 3-Piece Set | $14.95
For the mom who travels.
Whether Mom is a jet-setter or a once a year vacationer, our TravelWise Packing Cubes help her stay organized. These "little drawers" keep her clothes wrinkle-free and she'll know exactly where her favorite dress and sandals are when she wants them. They can also be used for non-clothing items such as on the go snacks, an easy to grab diaper bag or entertainment for the kids.
---
Precision CalPal Digital Bathroom Scale | $35
For the mom who is committed to living a healthier lifestyle.
Our CalPal Digital Bathroom Scale takes the guesswork out of counting calories by estimating the total daily calories needed to maintain or lose weight. It also helps Mom figure out her BMI (Body Mass Index) so she knows how she ranks within national standards. The easy to read scale can weigh up to 440 lbs.
---
Precision Digital Baby and Pet Weight Check Scale | $59.99
For the new mom who wants peace of mind her baby is gaining weight.
Our Precision Digital Baby and Pet Check Scale allows Mom to track her baby's weight in-between visits to the pediatrician's office. The tare feature deducts the weight of a toy, diaper, or blanket, and she can easily save her child's current weight with the memory button. The scale holds up to 44 lbs and can be used for toddlers, as well as for weighing smaller pets.
---
Precision Pro Digital Food Thermometer | $19.95
For the mom who loves to cook and grill.
Our Precision Pro Digital Food Thermometer ensures that Mom's roasts, chicken, and burgers turn out perfectly every time she cooks. No more guessing if the meat is ready or not; simply insert the 1.5mm stainless-steel probe into the thickest part of the meat for a reading less than 10 seconds. The anti-microbial cover comes with a built-in temperature guide right on the casing, for handy reference of safe cooking temperatures.
---
Taylor Hummingbird Dial Thermometer | $11.99
For the mom who loves her garden.
The Taylor Hummingbird Dial Thermometer shows off Mom's love of flowers and birds, while letting her keep an eye on the temperature. Both fun and functional, she'll know when the optimal temperatures are for taking care of her garden.
---
Rabbit Citrus Juicer | $50
For the Mom who loves fresh squeezed juice.
The mechanical Rabbit Citrus Juicer squeezes every last drop of liquid from all citrus fruits. The classic 1950's retro design makes it as fun as it is practical. It's easy to clean with soap and water. The lifetime warranty means Mom will have fresh juice for herself and her family for years to come.
---
MAKO Vertical Lever Corkscrew | $30
For the mom who appreciates a good bottle of wine.
The Mako Vertical Lever Corkscrew stands upright on any flat surface to easily remove and release the cork from her next bottle of wine. Pair it with Mom's favorite bottle of wine for a fun indulgence.
---
Which gift is right for your mom? Tweet us at

@eatsmartscale

s or visit us at eatsmartproducts.com for more gift ideas.