Blog
National Zucchini Bread Day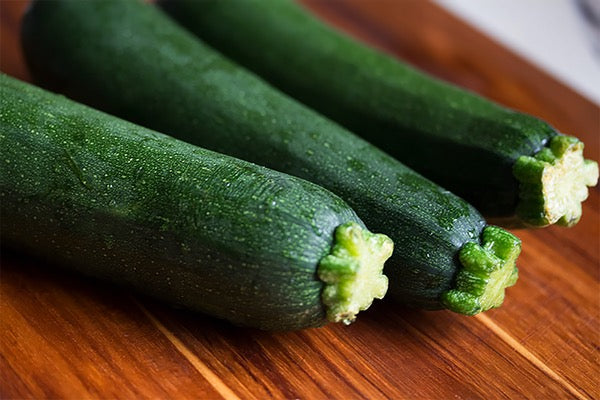 Did you know that April 25, 2012 is a day to CELEBRATE? Not only is it Administrative Professionals Day but also National Zucchini Bread Day!
The primary ingredient in zucchini bread is of course, zucchinis, but you can also add various other ingredients to make a moist, delicious healthy treat. Zucchini has a high water content, is low in calories and provides a decent amount of vitamin C, potassium, carotenes and lutein, a phytochemical thought to protect vision. The Zucchini bread recipe that we used was originally posted on the
Mayoclinic.com
, with only one minor change - we substituted cranberries for raisins.
Ingredients:
6 egg whites 1/4 cup canola oil 1/2 cup unsweetened applesauce 1/2 cup sugar 2 teaspoons vanilla extract 1 1/4 cups all-purpose (plain) flour 1 1/4 cups whole-wheat (whole-meal) flour 1 teaspoon baking powder 1 teaspoon baking soda 3 teaspoons ground cinnamon 2 cups shredded zucchini 1/2 cup chopped walnuts 1 1/2 cups crushed, unsweetened pineapple 1/2 cup dried cranberries
Directions
: Preheat the oven to 350 F. Lightly coat two 9-by-5-inch loaf pans with cooking spray. In a large bowl, add the egg whites, canola oil, applesauce, sugar and vanilla. Using an electric mixer, beat the mixture on low speed until thick and foamy. In a small bowl, stir together the flours. Set 1/2 cup aside. Add the baking powder, baking soda and cinnamon to the small bowl of flour. Add the flour mixture to the egg white mixture and using the electric mixer on medium speed, beat until well blended. Add the zucchini, walnuts, pineapple and cranberries and stir until combined. Adjust consistency of the batter with the remaining 1/2 cup flour, adding 1 tablespoon at a time. The batter should be thick and not runny. Pour 1/2 of the batter into each prepared pan. Bake until a toothpick inserted into the center of the loaves comes out clean, about 50 minutes. Let the bread cool in the pans on a wire rack for 10 minutes. Turn the loaves out of the pans onto the rack and let cool completely. Cut each loaf into 9 1-inch slices and serve.
Celebrate the day by making this recipe and gifting a loaf to the special administrative assistant in your life. It's guaranteed to sweeten their special day!
About the Author: Maria Geronimo is the Public Relations Director at EatSmart Products.