Blog
Spiced Chili - Gluten Free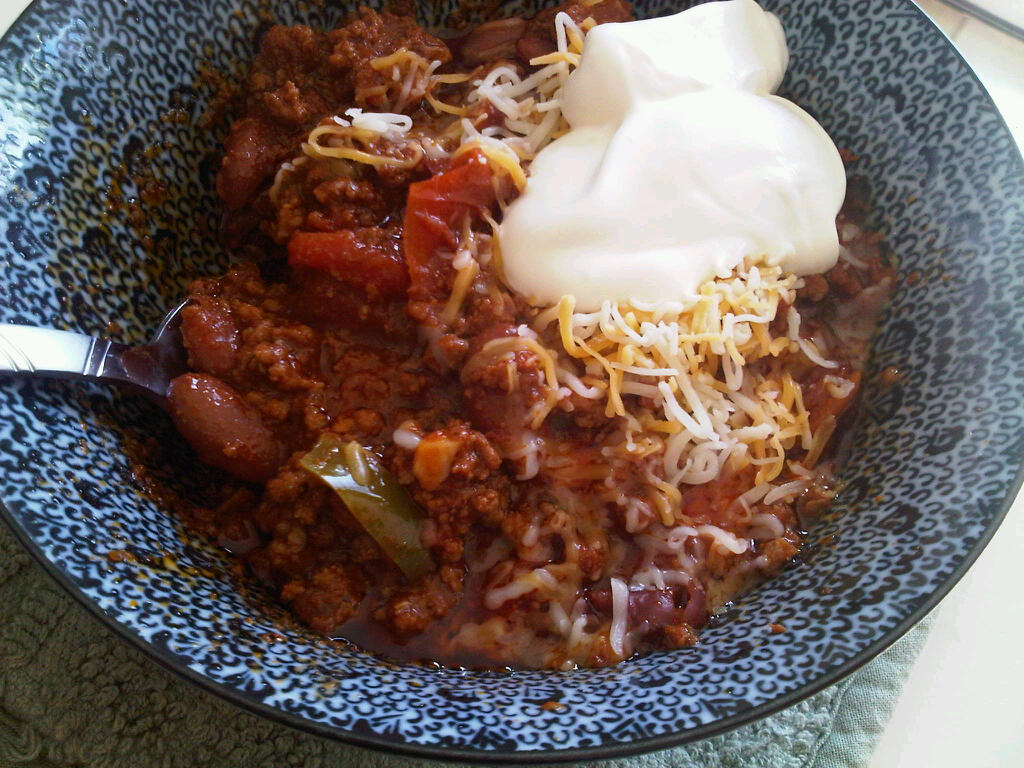 Chili – Gluten Free, Onion Free, Soy Free - easily adaptable to fit a vegan or vegetarian diet by substituting the meat for additional beans and even tofu.
Ingredients:
1 tablespoon vegetable oil
4-6 celery stocks (cleaned and chopped)
5 cloves of garlic, finely chopped
1 large green (or red) bell pepper, chopped
1 can of tomato paste
3 tablespoons chili powder (if you like less spice, use 1 – 1 1/2 tablespoons)
2 tablespoons chopped chipolte chili peppers in adobo sauce
1 tablespoon of the adobe sauce from the chili peppers (this is in addition to the 2 tablespoons of the chopped chili's)
1/2 teaspoon cumin
1/2 teaspoon cinnamon
2 pounds of ground beef
1 28oz can diced tomatoes with juice
1 bay leaf
2 cans 14.5 oz kidney beans, rinsed and drained
1/2 cup water
Salt and ground pepper
Instructions:
In a 5-quart heavy pot or dutch oven, heat oil over medium-high heat.
Add garlic, celery and peppers.
Season with salt and pepper and cook until the celery and peppers have softened – about 3 minutes.
Add tomato paste, chili powder, chipotle chilis, adobo sauce, cumin and cinnamon to the garlic, celery and peppers.
Cook until everything is well combined and starts to brown, about 2-3 minutes.
Add ground beef, and brown, breaking it down into chunks and no longer pink.
Add the diced tomatoes with their juices, bay leaf, kidney beans and water.
Simmer for 45 minutes to one hour – taste and season with salt and pepper accordingly.
Top with: shredded cheese, sour cream, diced avocado, etc.
About the Author: Jenny Manseau is a Chef, Culinary Nutrition student and author of the blog Creative Cooking Gluten Free. Jenny created her website after being diagnosed in 2008 with Celiac Disease and takes many "regular" every day recipes and alters them to the gluten-free diet.