Blog
Top 10 Tips for Food Shopping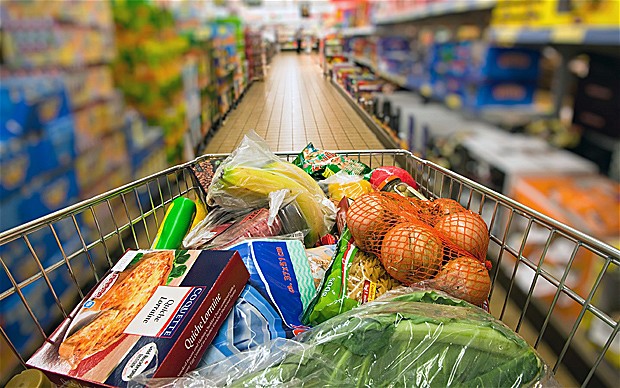 Do you ever wonder what to buy at a health food store? Do you dread
grocery shopping
? Are you overwhelmed with all the options on the shelves? Grocery shopping and healthy eating is easy when you're armed with a little knowledge. This past weekend, I gave a health food store tour and shared knowledge about planning and preparing healthful meals; introduced participants to the benefits of eating dark leafy greens such as chard and
kale
and whole grains such as millet and
quinoa
, and showed the importance of reading the label on everything that you put in and on your body! Here are my top ten tips for food shopping. I hope you find them helpful. Happy Shopping!
Buy Local & In Season – Your food will be fresher when it doesn't have to travel as far. Eating seasonal produce is better for your health and less expensive.
Buy Organic – Pesticides are toxic. Organic is better for your health AND the environment.
Read Labels - Just because it says 'All Natural' doesn't make it a health food. For example, notice how much sugar is in that tomato sauce, canned soup, frozen 'healthy' dinner or bag of tortilla chips, or how much fat or added sodium frozen and canned foods have.
If You Don't Know It, Don't Buy It! - Read the labels, and if you can't pronounce the ingredients, think twice before eating it!
Don't Go Shopping Hungry! - You'll be more likely to buy crap. And if you buy crap, you'll eat crap!
Go With A List (for your week's meals) – Go prepared and stick to the list. You won't be distracted by marketing and junk food nor will you forget something important.
Buy In Bulk – For grains, beans and nuts you'll get cheaper prices and the exact amount you need and want.
Stick To The Perimeter – The majority of what you purchase, should come from the outside border of the store, where they keep the rainbow of fresh fruits and veggies, rBGH free/organic/grass fed dairy, eggs & meats.
Ask questions! When I lived in Boston & LA, the produce guys in Whole Foods knew my name. Besides being in the store often, I would ask for help picking out a ripe avocado and ask what's fresh and good that day. Sometimes I would ask a question and before I knew it they would cut open an orange or pineapple for me to taste! Don't be shy! The fish monger, butcher, baker, and natural health food store employees are all well trained in what they do so ask away!
Bring your own bags. Mother Earth will thank you and so will your wallet (some stores like Whole Foods gives discounts for each bag you bring).
About the Author:
Abby Phon, a co-author of
Balance for Busy Moms – Cook Your Way to Health,
is a Certified Holistic Coach.
She leads corporate workshops on nutrition and lifestyle, conducts food tours, cooking demonstrations and offers individual health and nutrition coaching around the world.
Balance for Busy Moms – Cook Your Way to Health
is a one-of-a-kind cookbook for moms all around the world. Together with 30 Certified Health Coaches from across the US and Canada we share our stories of better life through mindful eating. This cookbook gives you a fabulous variety of recipes designed to enhance health for a better life.
http://www.feedyourmindbodyspirit.com/books
Connect with Abby on all of her sites. WEB:
feedyourmindbodyspirit.com
FB:
facebook.com/AbbyPhon
TWEET:
twitter.com/AbbyPhon
PIN:
pinterest.com/abbyphon
PANGEA:
pangeaorganics.com/abbyphon