Blog
Top Nutrition Tips to Follow When Training for a Marathon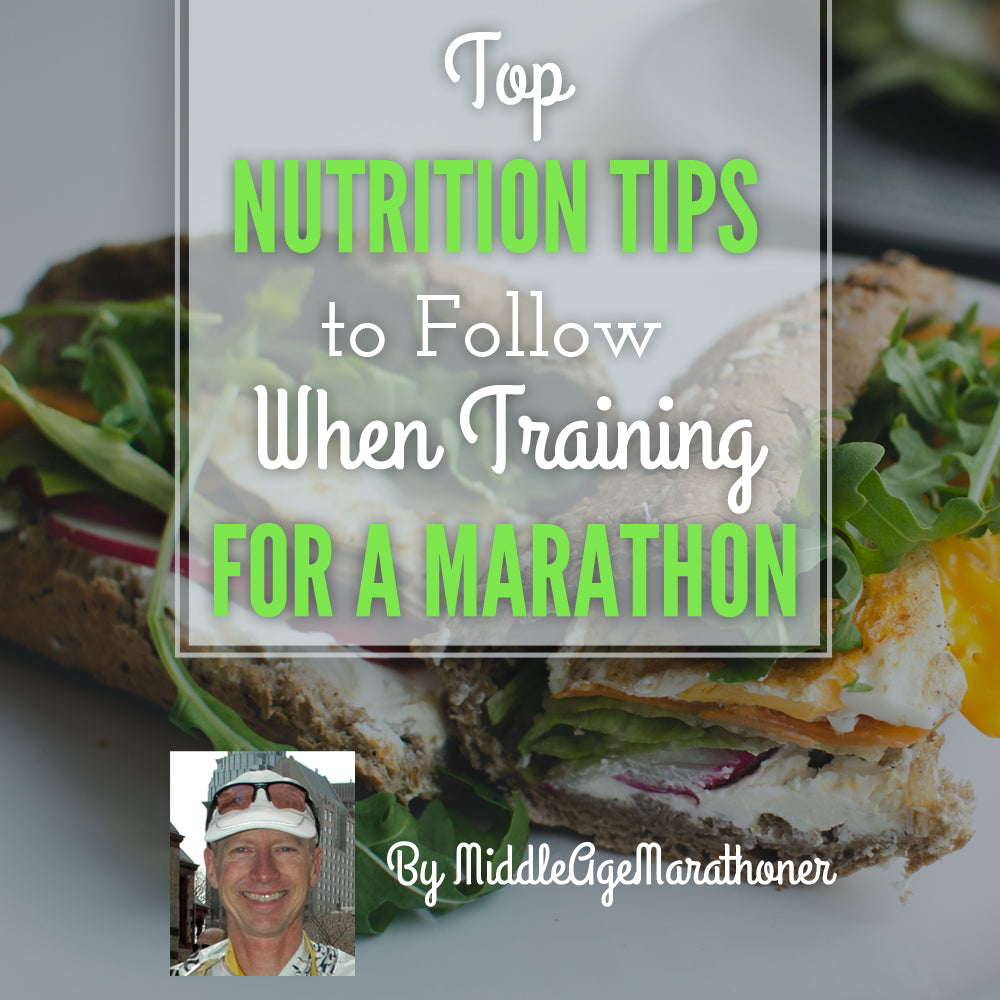 During your marathon training, you're going to substantially increase your weekly mileage and the stress put on your body. You will also burn a lot of calories during conditioning workouts. You need a diet that will accomplish two main goals during this 4 – 5 month time period. First, you want to maximize the results of your training by fueling to perform, and second, you want to eat to optimize your recovery. This article will help you put together a nutrition plan for a balanced diet that will assist you in achieving these goals. I strongly recommend including "Super Foods" in your diet. While you can look this term up and find many different lists, I don't intend to promote my own extensive list here. Instead, I will share some basic concepts, identify some real food options and then allow you to craft up your own plan based on your tastes. While training for a ½ or full marathon, endurance athletes need carbohydrates to fuel their muscles. A diet that provides enough carbs will ensure that the runner has sufficient energy to complete long or difficult training sessions like hill or track workouts
.
However, training for a marathon does not mean you can simply eat pasta 2-3 times per day. Instead, it's more a matter of timing your meals, so your carbs are eaten a few hours before your training. If you're running in the morning, meals such as oatmeal, whole grain bread with peanut butter, bananas or low fat yogurt are excellent choices. I also like to have a sports drink. How much you eat depends on the timing of your workout.
It's important to minimize processed carbohydrates because many nutrients are lost during processing.
An excellent example is consuming whole-grain bread, which includes "whole grain" as the first ingredient, as opposed to multi-grain bread, which includes enriched grain. I typically think of packaged food as processed food. This may not always be the case, but it's often true. Other excellent carbohydrates include brown rice, beans (legumes, not green beans), fig bars and potatoes (sweet are best, but others are excellent to fuel your workouts). Instead of snacking on cookies and chips, try fresh fruit or low fat Greek yogurt, provides protein, in addition to carbs. As discussed above, a balanced diet is key. In addition to carbohydrates, you will need to add protein and the American Dietetic Association recommends that athletes get 20-35% of their calories from Fat.(1)
To counteract the stress and break down of your muscles from extended training, you must focus on your protein intake
(2) Essential proteins are included in foods like low fat beef and pork, chicken, turkey, eggs, fish, tofu, nonfat or 1% milk, beans (legumes), nuts and pseudo grains like Quinoa. In addition to protein, Quinoa seeds contain essential amino acids and good quantities of calcium, phosphorus, and iron. I look for recipes that include mixed vegetables and quinoa. Make a big batch and keep it in the refrigerator as an after workout meal or snack. My list isn't comprehensive, so if you enjoy other healthy proteins, feel free to consume them as a part of your nutrition plan. My preference is to minimize packaged protein bars because many are simply "glorified" candy bars. Also, be cautious about consuming recovery shakes, because they can be high in sugar. Instead, use a small scoop of protein powder that doesn't include sugar and add fresh fruit, unsweetened soy milk and non-fat Greek yogurt. To balance your diet, get in the habit of eating green and other colored vegetables and fruits every day. Consuming a variety of fresh produce ensures you get nutritional benefits not available from a package.
Eating for recovery includes:
Reloading muscle and liver glycogen stores
Consuming protein to assist with muscle repair
Re-hydrating
Maintaining the immune system
Ingesting carbohydrates after training is just as important as before. You need to replenishing glycogen stores so you can have fuel for future workouts. Starchy vegetables and bananas are also excellent post-workout carbs. (3) Try to consume your carbs and proteins as soon as possible (no later than an hour) after your workout. You don't need a full meal, instead, eat small portions to ensure proper recovery. Most athletes will finish a run or training session with some kind of
fluid loss due to sweat.
Just like loss of glycogen stores, fluids and electrolytes must be replaced or it can impact future training.
My rule is to drink 125-150% of the estimated fluid lost within four to six hours after exercise. Including sodium (sports drink) into your recovery fluid can assist in replacing the electrolytes lost through excessive sweating. Rigorous training can temporarily weaken the immune system. This occurs while training is in progress and can continue to impact the effectiveness of the immune system for hours afterward if carbohydrates aren't consumed soon after the workout. I like to eat a combination of carbohydrates and protein which reduces the body's hormone response to exercise. Antioxidants from food help provide the rest of the natural defense. (2)
My top 7 power foods
Spinach – protects your muscles from damage, keeps your bones strong, keeps energy high
Oatmeal – high in carbohydrates and iron, add fruit and flax to nonfat plain Greek yogurt
Whole Grain Bread – high in carbohydrates with some B vitamins and iron
Sweet Potatoes – excellent starchy post workout carbohydrate, high in fiber
Oranges – excellent source of vitamin C and folate, helps to keep LDL cholesterol in check
Salmon – helps boost immunity, provides a lot of protein, excellent recovery food
Beans (legumes) – excellent source of protein and carbohydrates
BONUS
: Ground Flaxseed – Boosts immunity, blood flow and possibly endurance. Sprinkle on cereal, oatmeal or include in homemade muffin recipes.
References:
Bean, A – The Complete Guide to Sports Nutrition, Bloomsbury, 2013
Dada, J. - Nutrition Today, March 2010, Runners Need Proper Nutrition and Hydration for the 26.2-Mile Stretch
Fitzgerald, M – Performance Nutrition for Runners, Rodale Books, 2006.
About the Author:
Dan Lyne is a long distance runner from Washington with over 36 years of running experience. He specializes in coaching runners to achieve their goals through his website,
middleagemarathoner.com
.
Disclaimer: The content in this article is based on the author's experience and thorough personal studies. Many resources for proper nutrition exist. The information provided is not intended to be a comprehensive guide or as a substitute for any treatment that has been prescribed by your doctor or physical therapist. There is no guarantee that you will experience the same results & benefits as presented and you accept the risk that the results can differ by individual.