Blog
Stay Safe on the 4th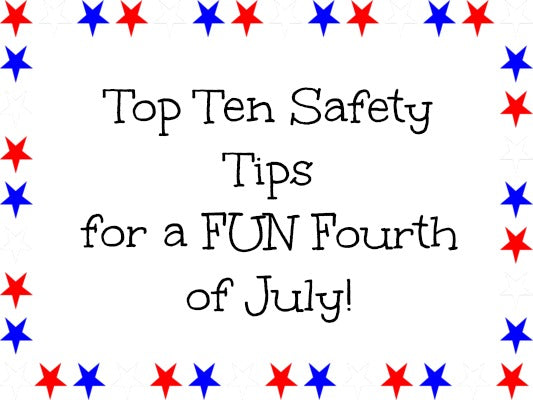 Water Sports and Fireworks are two traditional pastimes enjoyed at Fourth of July celebrations. The sad truth is that both are linked to numerous deaths and injuries every year. Make this 4th all about FUN by following this common sense
list
of safety tips.
Water Safety - never swim alone. Always have a designated chaperone to supervise kid's water play.
Fireworks - If legal, store and use safely. Keep away from Kids and spectators --keep your distance! Better yet--attend a fireworks display happening near you.
Alcohol - Goes without saying--Drink Responsibly. Alcohol and fireworks DO NOT MIX!
Safe Boating -Do not exceed your boat capacity--do not overload with family and friends. Be sure to have a life jacket on board for every person on your boat.
Sunscreen - Lather up before going outside and reapply during the day.
Prescription Medications - Prevent drug reactions to the sun by reading labels before going out.
Tick Protection - Long sleeves and long pants will minimize exposure to ticks when hiking and -camping. Check yourself from head to foot at end of the day--your pets too!
Stay Hydrated - In excessive heat, drink plenty of fluids--meaning H2O-- to avoid heat illness. Alcohol consumption can promote dehydration.
Grill and Campfire Safety - Keep kids away --no explanation needed!
Don't leave your picnic spread out all day - Foods that need to be kept cold should be kept in a cooler to prevent possible food poisoning. In all the excitement of barbecue, parades, fireworks, family and friends be sure to take a moment to remember what it is we are celebrating--our Independence Day and all the freedoms we enjoy and cherish as Americans!