Blog
5 Gift Ideas for Mother's Day 2015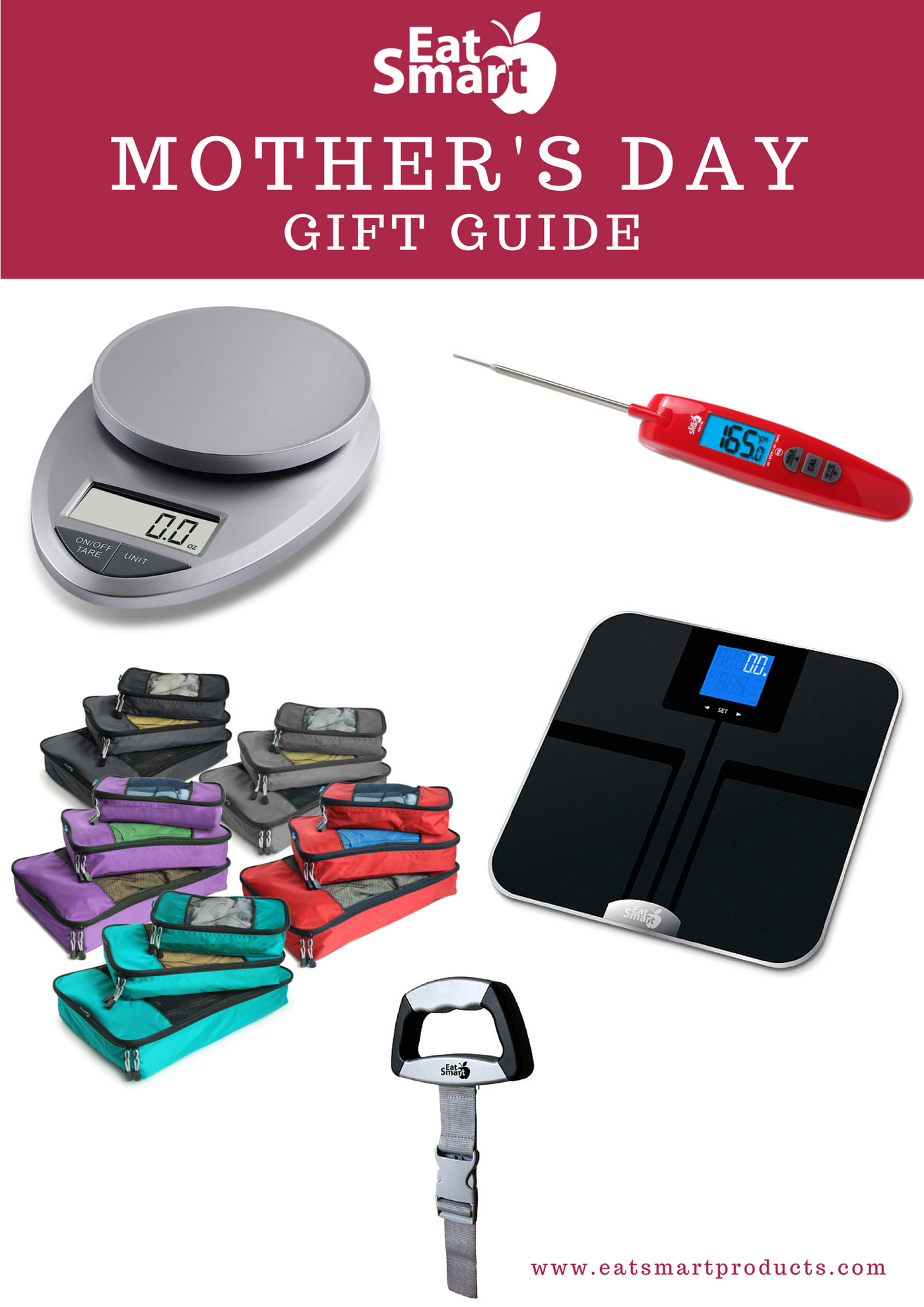 Mother's Day is quickly approaching, have you thought about what to get Mom? Why not pick something that truly suits her interests and give her a gift that she can use year round? When you call your Mom, is she always in the kitchen trying a new recipe or is she on her way to the gym? Maybe you're trying to track her down because she's out of town yet again. We put together a Mother's Day gift guide with creative ideas to match what she loves to do.
For the Mom who loves to cook and bake
Our
Precision Pro Digital Kitchen Scale
is a great gift for the Mom who likes to bake, cook and try new recipes. Food items can be weighed directly on the scale platform or utilize the scale's tare (zero) function, which eliminates the weight of a plate or bowl and makes cleanup a snap. The scale can weigh up to 11 lbs! Buy now on
Amazon
for $19.95.
For the Mom who loves to cook Sunday dinner
Does Mom enjoy having everyone over for the big meal? Make her job that much easier with our
Precision Elite Thermocouple Food Thermometer
, which can read the temperature of meat in 3 seconds. The 1.5 mm probe keeps the puncture small so the juices don't run out. The probe also folds down for easy storage and the Elite comes in a festive red color. Buy now on
Amazon
for $39.95.
For the traveling Mom
Does Mom like to travel? Our
TravelWise 3 Piece Packing Cube System
will make packing and unpacking a breeze. The cubes keep clothes neat and organized in their own little drawers and the mesh panel makes it easy to locate the items she needs. The Packing Cubes are available in five color options including black, purple, silver, teal and red. Buy now on
Amazon
for $19.95.
For the fitness fanatic Mom
Is Mom always working out and careful about what she eats? Our
Precision GetFit Digital Body Fat Scale
will help her stay on track. The GetFit quickly and easily measures body fat, body water, body muscle and bone mass using ITO BIA technology. She'll appreciate the auto-recognition software, which remembers her personal data each time she steps onto the scale. Buy now on
Amazon
for $49.95.
For the jet setting Mom
Is Mom racking up frequent flier miles? Help her avoid excess baggage fees with our
Precision Voyager Digital Luggage Scale.
Mom can simply clip the scale's buckle to the handle of a suitcase or bag and lift the bag up. The scale will beep when the weight has been determined and appear in the large backlit LCD. It's lightweight so she can take it along for the return trip. Buy now on
Amazon
for $14.95.
What item would the Mom in your life love to receive? Tweet to us @eatsmartscales.