Blog
6 Travel Tips for a Stress Free Spring Break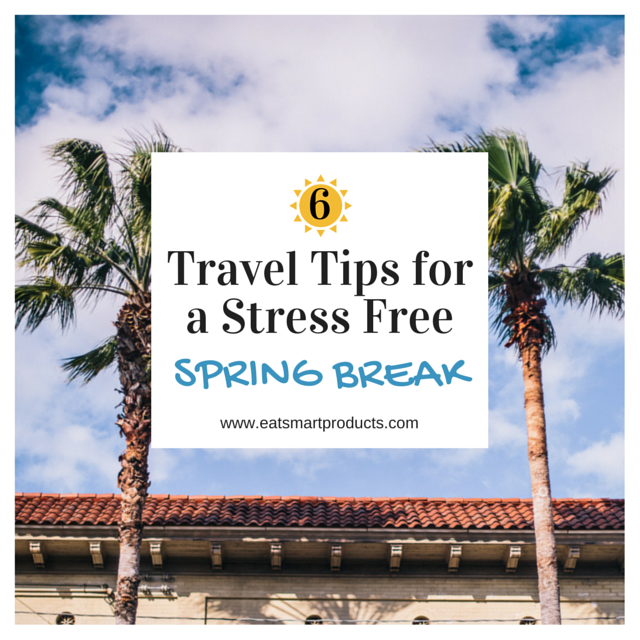 Spring break is on the way, have you started making your travel plans? It's a good idea to make plans in advance so you can get the best deals at the destination of your choice. We put together a list of tips to help you plan a stress free vacation. After all, your get away should be about making memories.
Do Your Research – Whether you're looking for something family friendly or to hang out with friends, you want a destination that suits your needs. Do you want a relaxing week on the beach or more of an urban atmosphere? Should your hotel be in the center of town or on a quiet beachfront property?
Book Early – The earlier you book, the more likely you are to get the best prices and deals. Hotels book up quickly so make sure you have one in advance. Book activities, such as surfing or parasailing, in advance as well. You will be happier knowing your spot is guaranteed.
Pack Wisely – Tourist destinations will charge top dollar for bathing suits, towels and sunscreen. It's easier to bring everything you need rather than hunt around for it on vacation. Use our 3 Piece TravelWise Packing Cube System to maximize space in your luggage and keep you organized. It will also keep your clothing safe from any lotion bottles that might open mid-flight!
Road Trip Smart – Planning on driving to your vacation? Make sure to have another driver to share the miles and to help keep you alert. Plan time for stretch stops and meal breaks. Don't forget to bring along a map as a backup since GPS and cell service can be spotty in some locations.
Money Saving Ideas – The local Chamber of Commerce and sites such as LivingSocial or Groupon can help you plan free and low-cost activities. Still a student? Be sure to bring your Student ID, which may be useful for receiving discounts at various places of interest. Avoid incurring unwanted baggage fees by bringing along our Precision Voyager Luggage Scale. It reads luggage weight quickly and is small enough to toss in your suitcase for the return trip!
Share a Copy of Your Itinerary – A family member or friend should have a copy of your travel itinerary. It's just smart to let someone know where you will be and how to get in touch with you other than your smartphone, especially when traveling internationally.
Where is your favorite Spring Break destination? Do you have a Spring Break travel tip that you'd like to share? Tweet to us, @eatsmartscales - we would love to hear from you!