Blog
99 Calorie Skinny Brownies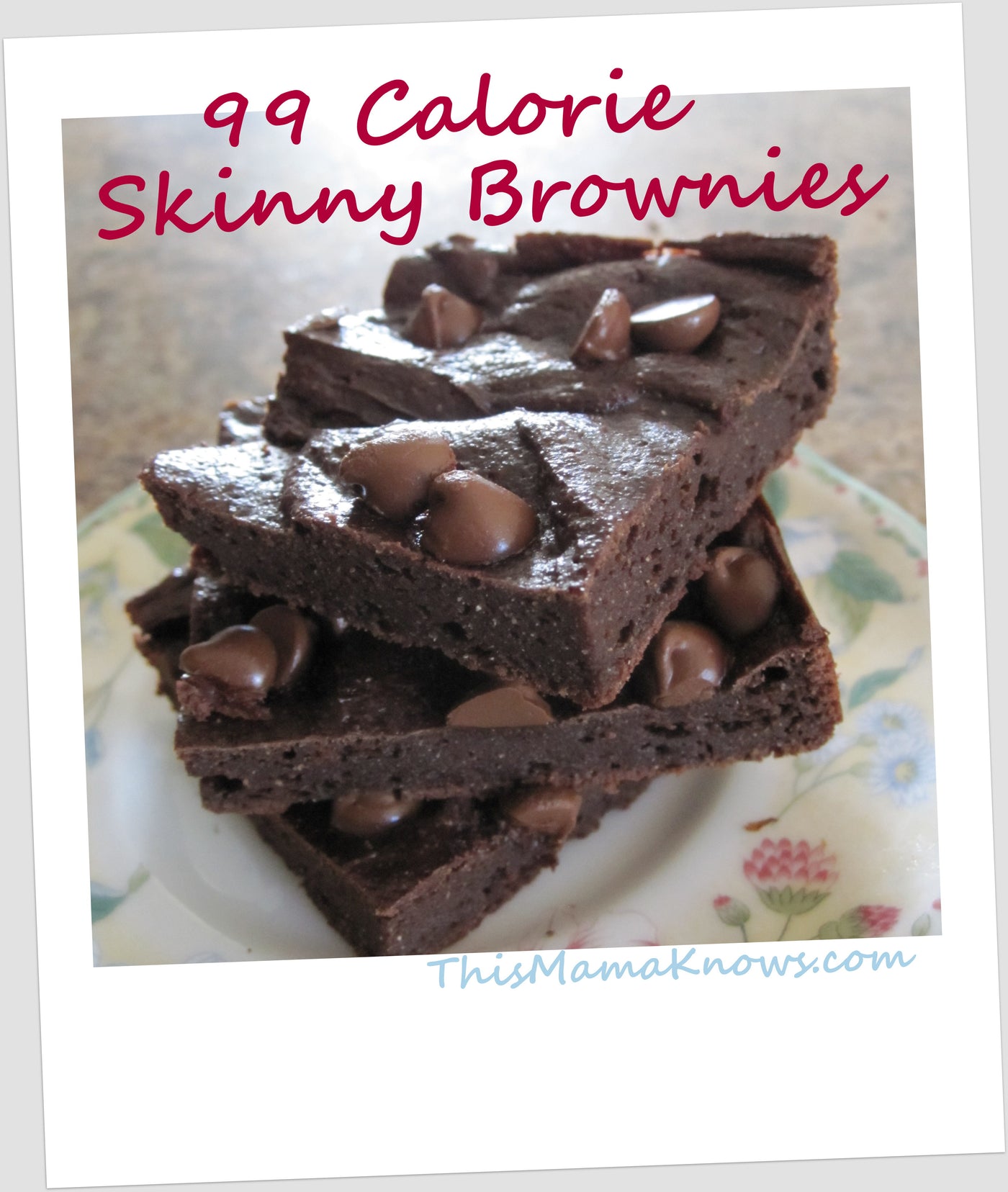 Ingredients:
1/2 cup unsweetened cocoa
1/3 cup sugar
3 tbsp Truvia
6 oz plain low-fat Greek yogurt
1 egg
3 tbsp milk
1 tsp vanilla
1/2 cup all purpose flour
1/4 tsp salt
1/4 tsp baking soda
4 Tbsp semi-sweet chocolate chips
Instructions:
1. Preheat your oven at 350 degrees F. Spray an 8″x8″ glass pan with cooking spray. 2. Set aside the chocolate chips. Mix the rest of the ingredients together until combined. 3. Pour batter into the greased pan and sprinkle with the chocolate chips. 4. Bake for 20-22 minutes until brownies are set. Do not overcook as they will loose their chewy texture. 5. Cut into 9 squares and enjoy! Of course if you don't want to use Truvia, you can substitute it by using an additional 1/3-1/2 cup of sugar, but that will also up your calories considerably. For those that are gluten-free, I actually made this recipe using Bob's Red Mill Gluten Free All Purpose Flour (be sure to add some xanthan gum) Just do an equal substitution of the regular flour and it comes out fantastic. Nutritional Information:
99 Calories
2.1g of fat
117g sodium
19.6g carbs
1.8g fiber
4.3g protein
About the Author:
Rachel, a 30-something former financial services professional turned full-time mom and a part-time newspaper columnist and
blogger
. As a former financial service professional, she's learned where you can cut costs and where it pays to spend a little extra. Her blog,
This Mama Knows
, is designed to show you ways to save on the mundane and where and when its smart to pay for the quality products & services. Rachel also enjoys cooking healthy meals for her and her family.