Blog
A Surprising, New Way to Preserve Fruits and Vegetables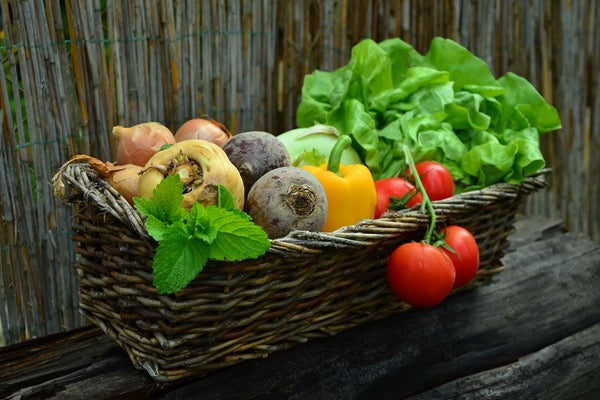 I am SO looking forward to all the fresh fruits and vegetables that will soon be available at the farmers market . Are YOU considering buying a share in a CSA (Community Supported Agriculture) for a summer supply of local, seasonal food directly from a farmer? Me--I can't wait.
I do spend a considerable amount of time picking out the perfect bunch of broccoli, the plumpest, bruise free strawberries--just ask my husband and he will confirm. I enjoy the challenge of picking out, what I consider to be, the best of the bunch, the freshest for my family. What I do not enjoy is finding the produce wilted in my refrigerator because I was too busy to cook (really?). What a shame--what a waste! There is hope--I recently caught this
article
in our local newspaper that explained the benefits of HEAT-SHOCKING to extend the life of fresh-cut fruits and vegetables by days or even a week. Heat shocking? I had my doubts but after reading the complete article, I am a believer and can do this! Even better is the fact that it doesn't involve chlorine solutions, irradiation or peroxide baths. Heat- shocking is 100% organic and all you need in your kitchen is hot water. Basically, you submerge your produce in a large pot of hot water (between 105 and 140 F) and hold it there for several minutes. Drain, dry and refrigerate as you normally would. The optimum temperature and time submerged varies depending on the fruit or vegetable but general guidelines to follow are listed in the referenced newspaper article. The biochemistry behind this process is beyond the scope of this blog. I do know that my family and I will be benefiting from eating a summer's bounty of fresh fruit and veggies and cutting down on unfortunate trips to the trash.
Have you tried this technique?
Story by: Maria Geronimo, PR Director of EatSmart Products