Blog
Cannelloni Bean and Broccoli Rabe Meatballs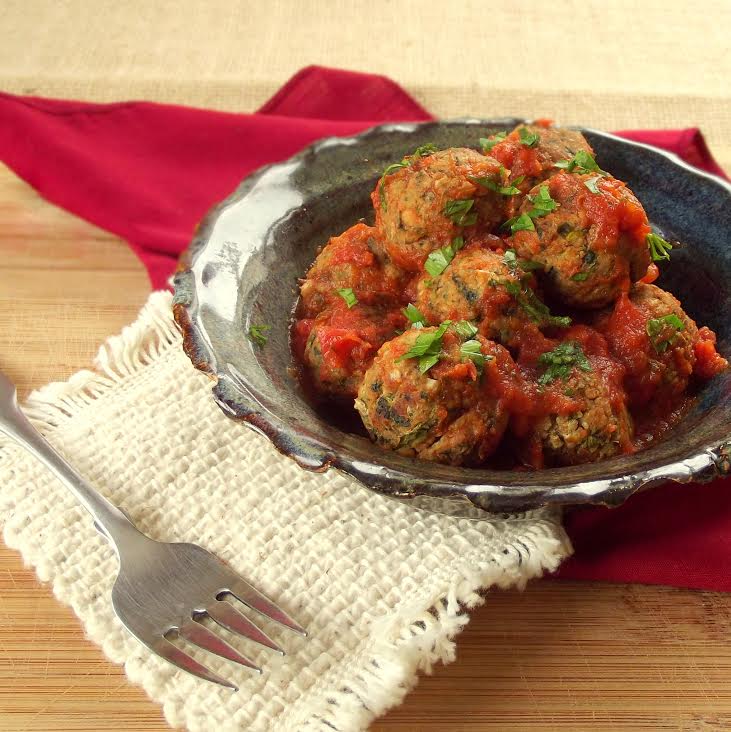 Ingredients:
1/2 bunch of broccoli rabe (about 3/4 lb.), stems removed and coarsely chopped

1 small onion, chopped

3 garlic cloves, minced

1 3/4 cups cooked or 1 can of cannelloni beans, drained

1 cup panko or plain bread crumbs

1/2 tsp. Italian seasoning

1/4 tsp. salt

1/4 tsp. black pepper

about 1 tbsp. olive oil
Directions:
Preheat oven to 400.

Steam broccoli rabe for about three minutes, until slightly tender. Allow to cool for a few minutes, and then place in food processor with onion, garlic, beans, panko and seasonings. Pulse until blended completely and beans are partially mashed, scraping bowl as needed. Shape into 2" balls.

Coat baking dish or large cast iron skillet with about 1/2 tbsp. olive oil. Place meatballs in dish or skillet and brush with remaining oil. Bake for about 30 minutes, rolling them around about every ten minutes to get even browning all around. Serve with marinara sauce.
About the Author: Alissa Saenz crafts vegan recipes for her blog Connoisseurus Veg. When she's not cooking and blogging about it, she's probably engaging in some form of yoga, arts & crafts, or lawyering.