Blog
Charity of the Month February 2014 - New York Bully Crew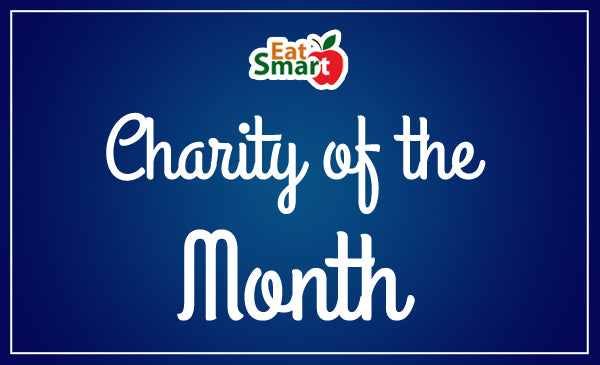 EatSmart fans will continue to select each Charity of the Month in 2014. Fans will submit short stories about the charity's mission and why it's meaningful to them. We began our Charity of the Month donations in 2011.
February's Charity of the Month has been chosen by Lauren Tzanateas, an EatSmart fan. Founded in December 2010, the New York Bully Crew is a not-for-profit dog rescue organization. This 501c3 is based on Long Island but their outreach is nationwide. Similar to Animal Planet's hit show "Pit bulls and Parolees", the NYBC specializes in rescuing pit bulls, the world's most misunderstood breed of dog. However, the NYBC does not turn away any animal in dire need of rescue and they are willing to assist in all phases of rescue. The NYBC's mission is to bring positive attention to what they consider to be the most loyal breed of dog. They work to give seconds chances to the innocent dogs that have been discarded by humans simply because of their breed. The NYBC's Instagram profile reads, "On a tireless, fearless crusade to #savePits from the unimaginable abuse, neglect and abandonment they face every day." At the NYBC, they firmly believe that there are "no" bad dogs, just bad owners. "New York Bully Crew… Speaking for the ones who can't." The NYBCs website offers numerous pictures of "adoptables" (and might I add they are darn cute!) There is also an outlet to report abuse, volunteer opportunities, and feel good success stories.
Connect with the New York Bully Club
.
http://nybullycrew.org/
https://www.facebook.com/NewYorkBullyCrew
Twitter:
@thenybullycrew
Instagram:
NewyorkBullyCrew
About the Author: Lauren is a recent Fairfield University Undergraduate. She majored in English with a Concentration in Professional Writing and a Marketing Minor. She is a reader, writer, and animal lover, that enjoys to maintain a healthy lifestyle by cooking exciting new dishes for her family and friends.
We will be donating 50 cents for every new Twitter follower during the month of January. (So spread the word!)
Click here and EatSmart will donate:
If interested in submitting a charity for consideration, please email joseph@eatsmartproducts.com. The donation amount will be capped at 500 new followers/likes.