Blog
Easy Party Foods You Can Make in Advance (So You Can Party Too!)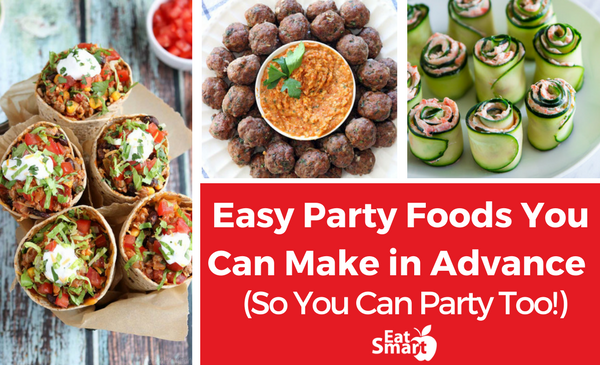 When hosting a party, there are always last minute details to see to. Complicated food prep can really put you behind schedule and leave you feeling overwhelmed. For all of the effort you put into your event, it's important that you enjoy yourself too! The following recipes allow you to do your cooking ahead of time so you are relaxed and ready to party when your guests arrive.
Another way to make food prep easier is to use our
Precision Pro Digital Food Thermometer
. Using a digital food thermometer, eliminates the guesswork out of over or under cooking meat. The Precision Pro Food Thermometer lets you know the internal temperature of a dish within a matter of seconds. You can rest easy knowing your dishes are cooked to perfection and ready to impress your guests.
Here are easy, make ahead party food recipes you need to try this holiday season:
---
---
Dark Chocolate Peppermint Popcorn
---
---
---
---
---
---
---
---
---
Are you interested in more healthy recipes? Check our
blog
for more ideas.
Do you have a favorite make ahead party recipe? Tweet it to us at @EatSmartScales.