Blog
Easy Recipe Substitutes for Healthier Meals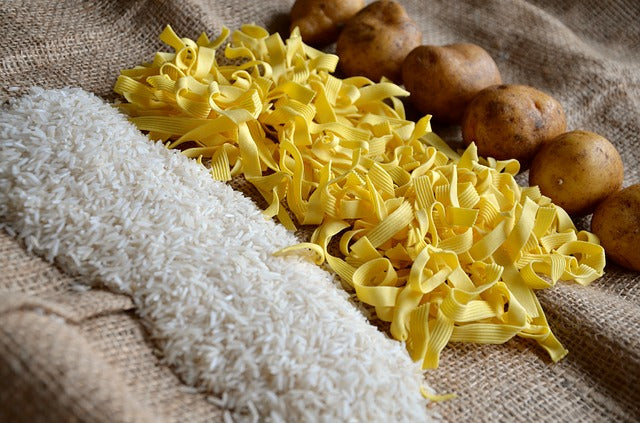 We all want to eat healthier, and sometimes it is really easy to do so. With ingredient substitutions you can still use your favorite recipes that you love, just with less fat and more nutrition. Here are some of my favorite substitutions that give all of the flavor of the original but in a healthier way:
Plain yogurt for sour cream – While I would not recommend putting yogurt on your tacos, in a recipe it works as a great substitute for sour cream. I have a Mexican casserole recipe that I love but it is full of cheese and sour cream. Now I have learned how to make it with less cheese, and low fat cheese at that, and substitute in yogurt for the sour cream. My family still has not noticed the difference!

Whole grain pasta for regular pasta – I don't know about you, but my family loves, loves, loves pasta. From mac and cheese to angel hair, fettuccini, and lasagna they can't seem to get enough of it. However I knew it was not giving them the healthy lifestyle they needed. That is when I made the switch to whole grain pastas. Though at first they may seem a little more wheat flavored then normal you can find a brand that fits your family's tastes. I love one that is white wheat with extra fiber and protein. It fills up my kids in no time and sticks with them all day!

Spaghetti squash for pasta – Who ever thought a vegetable could be a good substitute for pasta? Well the first time I tried spaghetti squash I was hooked. Gluten free, tasty and healthy for you, spaghetti squash tastes great with the same sauces you love on your pasta. It is also fun for kids to help make. They love that a gourd becomes this stringy, pasta like food! Just bake until a fork goes through and then cut it in half, take out the seeds and toss them, and scrape out the delicious innards to make your own veggie pasta.

Brown rice for white rice – My family are big rice eaters. My brother alone can clean out an entire pot of white rice with butter, salt, and pepper all over it. However white rice just doesn't have the nutrients to sustain a healthy lifestyle. That is why I have switched to brown rice. Not only is it better for you but it has a great flavor and slightly crunchier texture that I find wonderful. There are many ways you can cook brown rice, but my favorite is the boil in bag version that is so easy to cook on busy days. I also love wild rice. Mixing brown and wild rice together with some spices makes for a great side dish that will make anyone happy.

Egg whites or applesauce for whole eggs – I have always used whole eggs in my cooking but after figuring out how much fat that adds now I have changed my mind. After all, if you can't tell the difference in your food then why add the fat? Now I substitute egg whites for whole eggs whenever I can. Two egg whites work for one whole egg or you can get the egg whites in a carton and use a quarter cup per whole egg. You can also use a quarter cup of applesauce to substitute for one large egg when baking. Although I would not recommend doing that in white or yellow cakes because the apple flavor comes through!
These are just a few of the many substitutions that you can make in your cooking to ramp up the nutrition and tone down the fat or sugar. The next time you find yourself pulling out a family favorite recipe try to come up with ways to make it better for your family without losing the flavor you love.
About the Author: This guest post is contributed by Debra Johnson, blogger and editor of www.liveinnanny.com. She welcomes your comments at jdebra84@gmail.com.