Blog
Healthy Snack Ideas for College Students Living in Dorm Rooms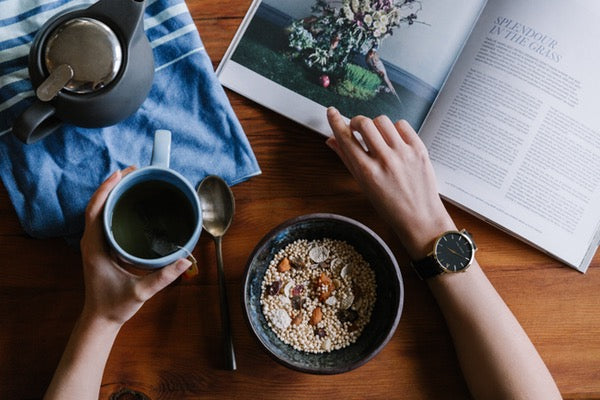 Guest post by Alice from Be FITspring.
All settled into college life yet or is it still hectic? I know with your busy lifestyle, between adjusting to classes, making new friends, and joining new clubs, healthy eating might not be a top priority. However, have you thought about how much your diet can be connected to your performance at school - and your daily moods?
If you're someone who eats small portions often and gets cranky when hungry (ME), you know you should stock your dorm room with healthy foods to eat between meals, take to classes, etc. I know you're busy and I know you're on a college budget - I'm also a college student! Yet, I find time between balancing multiple obligations to make sure I always have good, healthy snacks handy in my dorm room. A great way to save money is to buy in bulk (think Sam's Club or BJ's) and split the quantity and cost with your friends. Everyone requires 3 macronutrients, so it's important to make sure we are eating these nutrients everday:
1. Protein.
The key to staying full and satisfied for longer and replenishing your tired muscles after workouts.
2. Carbohydrates.
The number one source of energy for our bodies - and no "carbs" don't necessarily make you fat.
3. Fats.
Eat good fats (nuts, avocados, etc.) to lose fat. Fats are an essential part of a balanced diet. Now, let's get to the point - here's what kind of food I stock up in my dorm room: ----------------------------------------------------------------------------------------------------------------- -Protein powders (Always read the ingredients before buying). I'm a big fan of
Designer Whey
.
-
Chobani Greek Yogurts
(I'm obsessed)
-Nut butters (And peanut butter chips and nut & fruit based bars)
-Ice cream (I mean I'm still a college student! I love
SO Delicious
ice cream and it's dairy free.)
-Milk (My favorite is
SILK Pure Almond Milk
) -Hard-boiled eggs -100% whole grain breads -Granola bars -Oatmeal -Cereals (whole grain and low in sugar) -Fruits -Tea or coffee There are many more options out there but I wanted to share a few of my favorites! Some of these foods, you may be able to take from the dining halls, such as fruits and hard boiled eggs. Take advantage of the dining halls – there's nothing wrong with taking bananas and apples back to your room... A student's got to eat, right? Have a healthy & fun year! Alice
About the Author: Alice is a sophomore in college, passionate about anything nutrition and fitness. She started blogging at fit-squad.tumblr.com and has recently launched her new blog, befitspiring.com where she hopes to inspire others to live a healthy, happy lives.