Blog
Packing for Spring Break? How Packing Cubes Can Ease Travel Stress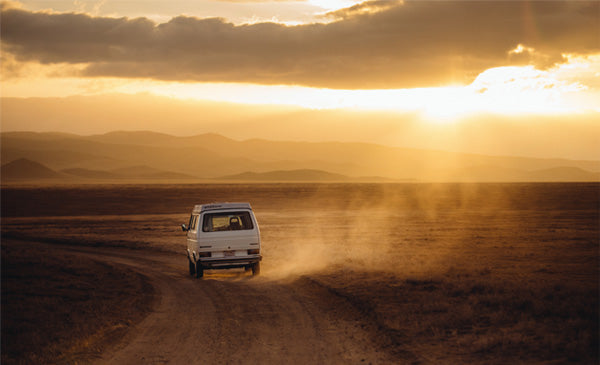 Packing can be stressful – especially when everything you need just won't fit in your luggage. Our
TravelWise Packing Cube System
keeps your clothes organized while maximizing luggage space. Placing clothes in their own "drawers" prevents shifting during transit, so clothes arrive at your spring break destination neat and wrinkle free. The mesh inserts in each cube keep clothes visible so you can easily find an item when you need it.
Here are a few of the ways packing cubes make spring travel less stressful:
Maximize luggage space
TravelWise Packing Cubes keep items organized and maximize available space. To save space on each item, roll your clothes, and then place into packing cubes. For carry-on luggage, the
TravelWise Durable 3 Piece Weekender Set
is a perfect fit. For longer trips, we suggest the
5 Piece Weekender Plus Set
.
Assign travelers their own color
Sharing a suitcase with your S.O.? Or spring breakin' with your family? Assign each traveler their own color so everyone easily knows where to find their clothes. With 8 color options, everyone can choose their favorite.
Mesh tops allows for quick view
Want to hit the beach as soon as you check-in, but aren't sure where your bathing suit is? Forget digging through your luggage and leaving your carefully packed items a disorganized mess. Mesh panels on each cube allow for easy visibility of the internal content, so you will quickly find your suit and maximize beach time!
No need to unpack
Simply zip open the top panel of the cube and place it in a hotel drawer. Clothes will stay organized and can be easily repacked (just re-zip the cubes and put back in your suitcase) without ever actually unpacking.
Organize outfits by destinations
Staying in San Francisco for a few days after you've visited Hawaii? Use your packing cubes to organize outfits for each portion of the trip. Try different sized cubes for new stops for or use mixed colors for distinct locations – teal for San Francisco, red for Hawaii, and black for travel days!
Photo by Thanks, Mail Carrier
Sort by type of clothing
You can also use different colored cubes or different sized cubes to separate by type of clothing. For example, keep socks and underwear in one cube and casual beach wear in another.
Corral your chargers and small items
The smallest packing cube is the perfect place to corral small, but necessary items, for your trip. No more wondering where you put your cell phone or camera charger!
Bring an empty cube for souvenirs
When on spring break, you always return home with more than you started with. Bring an empty cube for those souvenirs and keep them away from your dirty laundry.
Travel tip: Avoid any unwanted baggage fees and awkwardly repacking your suitcase at the check-in counter by bringing along our Precision Voyager Digital Luggage Scale.
Do you have any questions about our Packing Cubes? Tweet to us @eatsmartscales.