Blog
Spiced Pumpkin Muffins with Maple Agave Cream Cheese Filling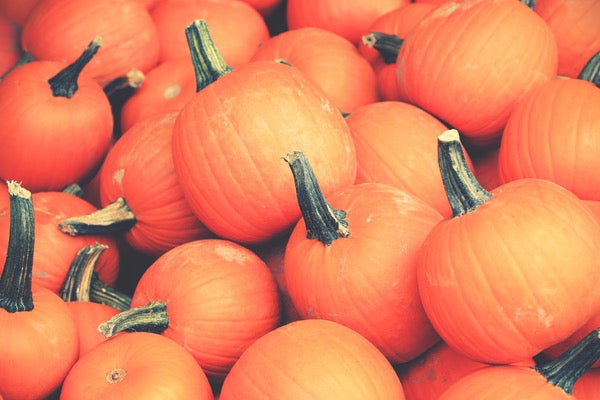 Guest Post by Jenny Manseau, Culinary Arts/Culinary Nutrition student and author of the blog,
Creative Cooking Gluten Free
.
Ingredients:
1 Cup Brown Rice Flour (Bob's Red Mill) 1/3 Cup Potato Starch (Bob's Red Mill) 2 Tablespoons plus 2 Teaspoons of Tapioca Starch (Bob's Red Mill) 1/2 Teaspoon Baking Powder 1 Teaspoon Baking Soda 3/4 Teaspoon Xanthan Gum 1 1/2 Teaspoon Ground Cinnamon 1/2 Teaspoon Ground Ginger 3/4 Teaspoon Allspice 1/2 Teaspoon fine Sea Salt 2 Large Eggs 3/4 Cup Sugar (Wholesome Sweeteners) 1/2 Canola Oil 1/4 Cup Almond or Soy Milk 1 Cup Pureed Pumpkin (Fresh or Canned – not the pumpkin pie filling if you use can) 4 Ounces 1/3 Fat Cream Cheese – room temperature 1/4 Cup Powdered Sugar (Wholesome Sweeteners) 1 Tablespoon Maple Agave Nectar (Wholesome Sweeteners)
Directions:
Preheat oven to 350 degrees
Line a cupcake pan or muffin pan with liners and set aside
In a bowl add brown rice flour, potato starch, tapioca starch, baking powder, baking soda, xanthan gum, cinnamon, ginger, allspice, and salt – mix until well combined.
In another bowl add the Sugar and Eggs and mix until smooth.
Add the oil, milk, and pumpkin puree – mix until very smooth.
Add the dry ingredients into the wet slowly and mix until fully blended.
Fill each muffin liner about 3/4 of the way with the pumpkin mixture, set aside.
In a stand mixer (or small bowl and use an electric hand mixer) add the cream cheese and beat until smooth – about 1 minute.
Add in the powdered sugar and beat well.
Finish by adding the maple agave nectar and beat on medium speed for 30 seconds.
Scoop about 1 tablespoon of the cream cheese mixture into the center of each muffin tin – you can leave it as it is, or press them down a bit, or even add a little bit more pumpkin over the cream cheese. Either way you do it, its delicious!
Bake for 25 minutes or until a toothpick comes out of the center with just a few crumbs on it.
Cool for 5 minutes in the tin then transfer to a cooling rack to finish cooling.
Enjoy!
Store in the refrigerator!
About the Author: Jenny Manseau is a Culinary Arts/Culinary Nutrition student and author of the blog Creative Cooking Gluten Free. Jenny created her website after being diagnosed in 2008 with Celiac Disease and takes many "regular" every day recipes and alters them to the gluten-free diet.