Blog
Win a Kitchen Scale in National Nutrition Month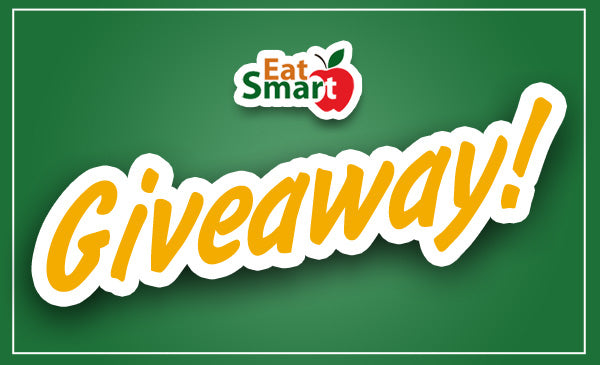 March is
National Nutrition Month
created by the Academy of Nutrition and Dietetics. With this year's theme "Savor the Flavor of Eating Right," we are going to break down what exactly "eating right" looks like. Eating right or
eating smart
follows a few basic tenets:
Cut back on unhealthy choices and substitute with a healthy alternative
Eat more fruits, vegetables and whole grains
Eat a variety of foods from the different food groups
Not all calories are built equally (300 calories of chips versus 300 calories of avocado are very different nutritionally!)
Know what a portion size looks like (Here's where we come in!)
Over the last decade, American portion sizes have drastically increased in size and knowing what a portion is can be a bit of a mystery. Weighing your food with our
Precision Elite Digital Kitchen Scale
in conjunction with our handy calorie factor booklet (included with your Kitchen Scale) will set you on the right path to eating right. Simply turn the scale on, place your food onto the scale, and look up the correct portion size in the calorie factor booklet. And to EXTRA get you ready for National Nutrition Month, we're giving away FOUR of our Precision Elite Digital Kitchen Scales on Instagram every Friday this month! Want to win one? OF COURSE YOU DO! Keep reading!
SIMPLE RULES
Follow @EatSmartProducts on Instagram.
We want to help you reach your 2016 health goals. Share photos on Instagram of anything that shows you making healthy choices with the hashtag #GetLeanIn2016 and tag @eatsmartproducts. Pictures can be a nutritious meal, a green smoothie, or your daily exercise - be creative!
Private Instagram accounts that would like to enter will have to set their Instagram to Public so we can see your entry.
You can enter as many times as you like, winning photos can only win once.
Our Instagram team will choose a photo at random every

Friday

by

5PM EST

- throughout March. (That's 4 lucky winners!)
Weekly winning photo will be re-posted to our Instagram, and may be used in the future to advertise our #GetLeanIn2016 Contest.
Winner will have 24 hours to email Karen@eatsmartproducts.com to claim their prize.
No purchase necessary. Must be a US resident ages 18 and up. Buying EatSmart Products does not increase odds of winning.
IN-DEPTH RULES CAN BE FOUND HERE.