Blog
5 Things To Know About Healthy Eating During Pregnancy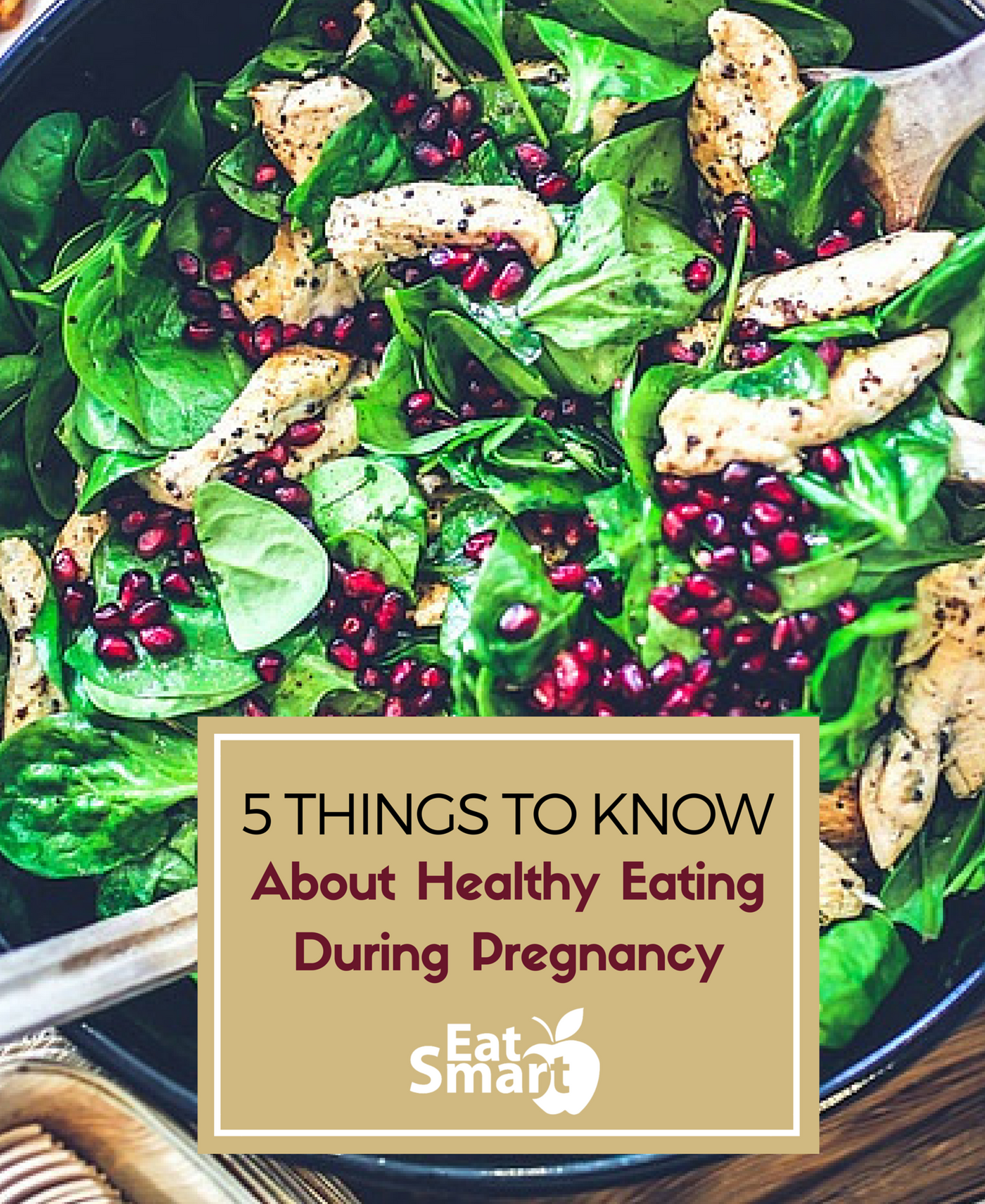 Even before women find out they're pregnant they typically know some of the foods and drinks they're supposed to avoid during those 9 months. Being pregnant doesn't mean you have to miss out on all of the foods and drinks you used to love! Check out our list below for ways to eat (and drink!) smart during your pregnancy:
Take Prenatal Vitamins
While some doctors recommend taking prenatal vitamins prior to getting pregnant, this might not always happen. As soon as you learn you're having a baby you need to start a regimen of vitamins.
Baby Center
dubs prenatal vitamins a "nutritional insurance policy" for all of their benefits. Capsules contain both folic acid and iron, important vitamins for a baby's development.
Give Up Alcohol
Nearly all pregnant women know that alcohol can severely impair a baby's development and lead to fetal alcohol syndrome. It's hard to go from enjoying a glass of wine with dinner or cocktails with friends. However, there are several ways you can still enjoy some of the benefits of alcohol without putting your baby in danger.
Miss the afterwork "un-wine"? New studies have shown that fermented foods like kimchi, pickles, and saurkraut can help reduce anxiety. Stock up on some delicious (and low calorie!) pickles from a local farmers market or from online artisanal pickle shops like Rick's Picks
Still want to do happy hour with the crew? Just because you can't imbibe traditional cocktails doesn't mean you have to miss out on the great "mock"tail options out there. Try some of these yummy options that come with the added health bonus of being full of fruit! If you're still waiting to tell friends or co-workers your big news ask the bartender to make you a vodka-less vodka club. A good bar-tender will make sure your drink look just like a true cocktail!
Genuinely miss the taste of wine? Try some of the new varieties of alcohol-less wines from companies like Fre. With only .05% of alcohol per serving a glass of alcohol free wine is safe for pregnant moms and women who are breast feeding.
Skip the Sushi
While there is some debate over whether sushi is healthy for a mom and her developing baby, if you do choose to skip the raw stuff for 9 months, you don't have to miss out on your spicy tuna roll craving completely!
Omega 3s- Essential fats like Omega 3s offer a variety of benefits for a baby's brain development. While you might want to avoid raw salmon you can still reap the benefits of these healthy fats from rolls like peanut avocado or salmon teriyaki. Added bonus? Vegetable rolls tend to be cheaper than those containing raw fish!
Avoid Undercooked Meat, Poultry and Eggs
During pregnancy, you're at increased risk of bacterial food poisoning especially from undercooked meat, poultry and eggs. Your immune system is weakened, so it could be harder for you to fight off infections.
Monitor Your Weight
There is a big misconception that moms-to-be need to "eat for two". This is not the case! Expecting mothers need to consume only 300 extra calories a day to support their baby's development (that's the equivalent of a container of yogurt and a piece of fruit). Women of normal weight should gain 25 to 35 pounds while they're pregnant.
Easily monitor your weight gain using the EatSmart Precision Tracker Digital Bathroom Scale. After a brief initial setup, the scale records your "starting weight" into memory. On each subsequent weigh-in, the scale will show the following three numbers:

1) Your current weight
2) The change in weight from the last time you weighed yourself
3) The total change in weight since first use
Eating smart throughout your pregnancy not only makes it more likely that you will gain a healthy amount of weight, but also makes it easier for you to shed that weight after pregnancy.
Have tips for how other new moms can still eat and drink safely? We'd love to hear from you
@eatsmartscales
.