Blog
Charity of the Month April 2013 - Manna Food Pantries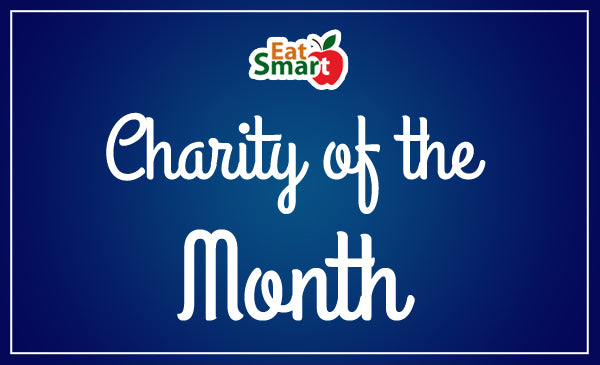 EatSmart fans will continue to select each Charity of the Month in 2013. Fans will submit short stories about the charity's mission and why it's meaningful to them. We began our Charity of the Month donations in 2011.
April's Charity of the Month has been chosen by loyal EatSmart Fan, Erica House. She selected
Manna Food Pantries
.
We will be donating 50 cents for every new Facebook LIKE during the month of April. (So spread the word!)
Read why Erica picked Manna Food Pantries :
First, I'd like to thank EatSmart for giving me this incredible opportunity and for being one of the best companies I've had the pleasure of working with! When I was approached to select a charity my mind raced with possibilities. I'm an avid animal rights activist (and proud FIV+ kitty mama) so my first instinct was to choose an animal shelter. After a bit more reflection my heart told me to think of all the people in my own town who live in such poverty that they cannot afford food, and so I selected Manna Food Pantries.
Manna is located in Pensacola, Florida which is part of Escambia County - one of the poorest counties in the state. Over 15% of the population of Pensacola lives below the poverty line. While working as an academic advisor at Pensacola State College I assisted countless students who told me how hard it was for them to financially support their families and keep food on the table for their children. (24% of children in Escambia county live in poverty!) As a personal trainer and health/wellness writer, I know how absolutely essential a nutritious diet is to leading the happy, healthy life that we all deserve.
Manna serves over 40,000 people annually and I am thrilled that any monies raised by this partnership with EatSmart will help them to continue the incredible work they are doing in Pensacola!
Click here and EatSmart will donate:
About Erica: Erica House has her Masters in Psychology and has been teaching at the University level since 2007. She is certified as a Personal Trainer and freelance writer. After maintaining her own 50 pound weight loss she is passionate about helping others on their journey to lifelong happiness and wellness. She blogs daily on her website
EricaDHouse.com
If interested in submitting a charity for consideration, please email karen@eatsmartproducts.com. The donation amount will be capped at 500 new followers/likes.