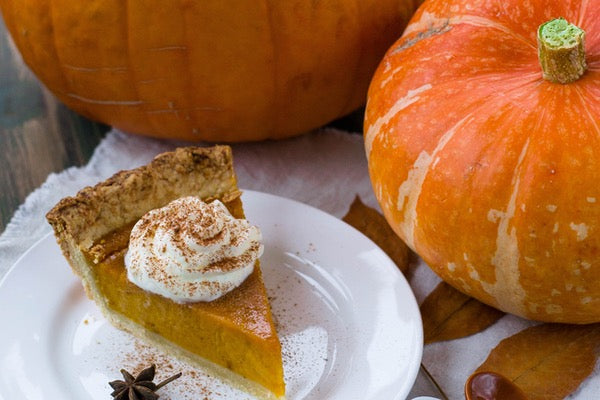 Guest post by Trish, owner of the blog,
I am Succeeding
.
Ingredients
12-16 oz
silken tofu
, drained 1 c
Pumpkin
1/2 c
Brown Sugar
1/2 c
Stevia in raw
(measures same as sugar) Dash of Sea Salt 2T.
Pumpkin Pie spice
Directions
Heat oven to 375 degrees. Pulse Tofu in
food processor
until smooth. Add pumpkin and do the same until smooth and blended well. Add remaining ingredients and pulse until thoroughly mixed. Pour into a prepared
pie dish
you sprayed with non stick
canola spray
. Bake 45 minutes. Allow to cool a little and can be served warm or chilled.
*Add about 1/2c chopped pecans
for added flavor...not in NI
Nutritional Info
Servings Per Recipe: 8 Amount Per Serving
Calories: 80.3
Total Fat: 1.8 g
Cholesterol: 0.0 mg
Sodium: 28.1 mg
Total Carbs: 17.2 g
Dietary Fiber: 1.2 g
Protein: 3.1 g
About the Author: Trish blogs about her journey to becoming a healthy and active Mom, wife and woman at www.iamsucceeding.com and shares her recipes she creates along the way.