Blog
How to Make Your Child Try New Foods with These 7 Proven Methods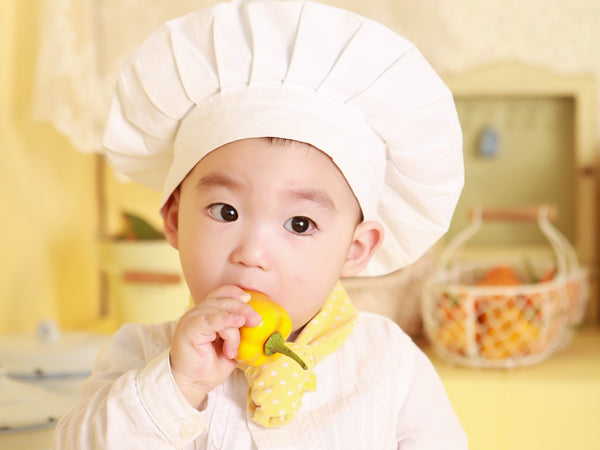 Do you have a little one? Then you already know that children are naturally resistant to trying new foods. While your kids may be good at eating foods they are already accustomed to, it takes a great effort for them to get used to eating new foods. And as a parent, you need to know the efficient methods you can use when introducing your children to new types of nutrition.
Here are some of the reliable and dependable methods you can use when presenting new foods to your child:
Be calm
The last thing you want your child to know is that you are mad at him for not readily trying new foods. This is going to make the child more resistant and will eventually make them hate the food you are introducing, no matter how nutritious it is. That's why it's better to remain calm even when you are outright frustrated and disappointed. Be casual towards introducing a new food to your child and ensure that you make dinner time as lively as it can be. This makes it easy for your kids to find fun in trying the new foods and become more interested in doing so.
Don't offer alternatives
When introducing a new food to your child, it is important that you do not provide any alternatives or substitutes for the food. If your kid realizes that there's an alternative food that he/she can substitute for the new food, they will definitely not try the new food. If you are introducing pasta or veggies to your child, do not provide any other food that the child can prefer to the new food. Do not fear or worry that your child will go to bed hungry because they don't like the new food. You need to know that some lessons in life are best when learned the hard way. Skipping one or two meals in a week won't do any harm to the child but will instead make them develop interest in the new food you are introducing.
Be enthusiastic about the new food
Enthusiasm and positivity are contagious. If you show your child that you are enthusiastic about the new food you are introducing them to, they will definitely feel equally enthusiastic. This positivity inclines the mind towards accepting the food more readily and without objection or resistance at all. Eat the food with your child so that he knows that the food is right and tasty for them to try out. You cannot stress the importance of trying out a new food for your children if you are not eating the food yourself. This might send a contradictory message to the child that the food may not be as important and nutritious as you put it to be.
Be patient
It is almost impossible for your child to become fond and overly interested in a new food at first instance unless it is candy or sweets. As such, it is important to be patient with your child as he/she tries a new food. At first, it is likely that the child will be completely disinterested in the food but with time, the child's interest and positivity about the food are bound to increase. According to a recent research, children try out new foods for 7-15 times before they acquire a taste for the food. Therefore, you need to constantly motivate your child to try the new food and exercise great patience while you are doing this.
Try soups
Soups are an excellent choice when introducing new foods to children, particularly if you're presenting them new veggies. This is because soups can be cooked in lots of ways and they add flavor and taste to most foods. In fact, children tend to prefer soups more than other types of meals. They also love creativity. As such, when introducing new soups in their diet, it is important to creatively prepare the soup using different flavors and serve with different meals. In addition to this, you can use special bowls and spoons to make the dining experience more special.
Involve your child in cooking
Your kids will exhibit little or no resistance to the food they prepared themselves. This is because there is a sense of pride and self-belief that comes about when your child prepares his own meal. What is more important about food preparation is that children are more likely to eat new foods when they know what is in the food. However, when having your children help you prepare and cook food in the kitchen, it is important to be extra careful so that the kids do not burn or cut themselves. It can be quite fun to have your children help you in the kitchen but an accident can happen any time. Therefore, there is need to be alert and overly cautious.
Record progress
The easiest and most accurate way to determine if your child is developing interest in the new food you are introducing is tracking the progress over time. If your child had 3 bites of the new food yesterday and after a fortnight, he increases this consumption to 10 bites; you need to record such progress. In line with this, you should also commend any improvements and accomplishments. This will motivate the child to consume more of the new food. At first, it is possible for you to see very little or hardly any improvement as the child's interest in the new food is very low. However, with time this is bound to increase and improve. It is advisable that you discourage your child from eating too much of junky and excessively sugary foods. These foods are known to cause lifestyle illnesses such as hypertension and diabetics; most of which have severe effects and are life threatening. So, make sure to keep them at bay.
About the author:
This blog post is written by
Danny from MyParentingJournal.com
, a blog dedicated to parenting best practices, advice, practical tips, and
useful resources
. Feel free to connect with him to share your parenting stories today.