Return
September 18, 2012
Blog
Making The Perfect Cup Of Tea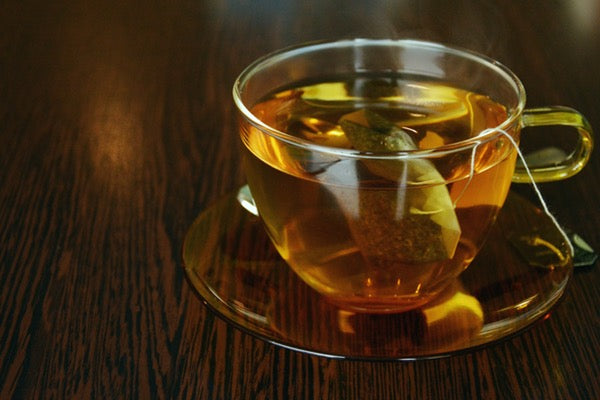 Making the perfect cup of tea doesn't have to be difficult. There are plenty of ways you can make the
perfect cup
, depending on where you are and what you're doing. Unlike coffee, you don't need a complicated apparatus or freeze-dried instant granules to enjoy your favorite beverage. Regardless of your location when you're making tea, always choose loose leaf tea over pre-bagged tea.
Loose tea leaves
are a better quality product that can often (depending on type and brand) be re-brewed for multiple infusions. From formal tea time sipping to tea on the go, you can have the perfect cup anytime.
On the Run
Tea is easier to make on the run than coffee. You just need access to hot water or a microwave. For best results, choose a ceramic travel mug. Most come with silicon sleeves and lids. You can heat water in the microwave if a hot water tap isn't available. Tea can be carried in a storage tin, or if it will be used right away in a plastic storage bin or bag. A
tea infuser
is ideal for tea drinkers on the go. Just put loose tea in, set it in a cup of hot water and infuse. Once you've infused, cap it and you can put it back in your bag without any mess. If you'll only need one serving you can just pre-load your infuser.
At the Office
Making tea at the office is a snap. Choose your loose tea leaves of choice such as English Breakfast to start the day,
Pu-ehr
for after lunch digestion, a fruity herbal tea for an afternoon pick-me-up. For best and easy results, add your favorite tea leaves to a
high-tech teapot
with appropriately tempered water and let steep. Once the tea is ready, simply set the teapot on top of your mug and let the tea drain out from the spring-loaded valve. The leaves are ready for another infusion and you've got the least messy cup of tea you've ever made (even including with the inferior tea bag method).
Casual at Home
For everyday tea drinking at home any tea pot, high-tech or traditional, works fine. One of the best choices would be a cast iron tea pot with strainer. Cast iron tea pots season with use and hold in warmth so you can enjoy an entire batch of tea. If you drink your tea slowly, utilize a votive candle warmer plate. You'll enjoy delicious, well made tea in a fashionable and functional way.
Formal Affair
For those formal occasions, a china tea pot is ideal. A tray containing teapot, tea cups, saucers, milk, sugar, spoons and cloth napkins is a beautiful show piece. For traditional British tea service, tea should be steeped without the use of any strainers or filters to get the best quality infusion. A strainer is placed over the tea cup and tea is poured into the cup through the strainer until the cup is three-quarters full. If milk or sugar is added, stir the tea gently with a back and forth motion never scraping the sides or bottom of the tea cup. When finished with the spoon, set it on the backside of the saucer. Drinking tea is a wonderful and delicious tradition. It is
good for your body
, mind and soul. No matter your preference, brewing the perfect cup anywhere is only a few easy steps away.
What's your favorite cup of tea?
Guest post by Lauren Benson. Lauren studied journalism in the Midwest and now does freelance work as a writer and blogger in the health and wellness sector. She maintains that it is possible to work out during the outrageous Midwestern winters.