Blog
Olio d'Oliva Pagnotta Senza Glutine (Gluten Free Olive Oil Loaf)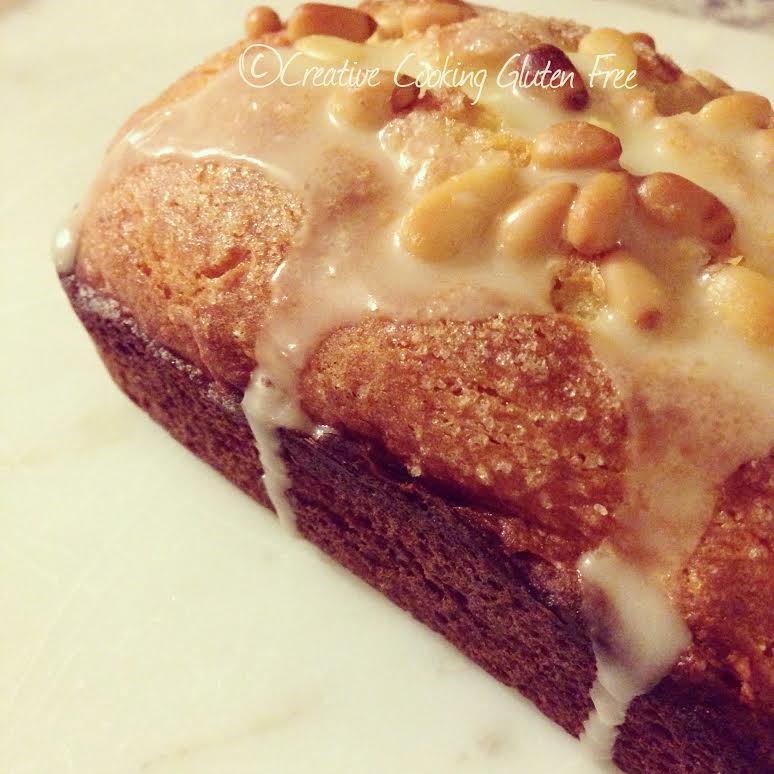 Ingredients
2 Eggs (large)
1/2 Cup Sugar + 2 Tablespoons (divided)
Zest of 1 large Valencia Orange (about 2 tablespoons)
1/4 Teaspoon Kosher Salt
1/3 Cup Orange Juice (freshly squeezed)
3/4 Cup Olive Oil (make sure its a good one)
1 Tablespoon Baking Powder
1 1/2 Cup Gluten Free Flour (I use Cup4Cup)
1/4 Cup Pine Nuts
Glaze (Optional)
1/4 Cup Powdered Sugar
1 Tablespoon Orange Juice
Method of Preparation
Preheat oven to 400•F
In a large bowl add eggs and 1/2 cup of sugar – beat with a wire whisk until pale and you see a bit of foam.
Add orange zest, salt, orange juice, and olive oil.
Beat with wire whisk until well combined.
Add baking powder and gluten-free flour, mix with a rubber spatula to combine all ingredients well.
Add 1/3 cup of mixture into each of the four wells of the pan.
Top each loaf well with even amounts of sugar and pine nuts.
Bake for 20-22 minutes – turning 1/2 way through to ensure even browning.
Cool in pan for 5 minutes and transfer to a wire rack to finish cooling.
If using a glaze – prepare it now: in a small bowl add powdered sugar and orange juice, mix until well combined and drizzle over warm loaves.
Enjoy!
About the Author: Jenny Manseau is a Chef, Culinary Nutrition student and author of the blog Creative Cooking Gluten Free. Jenny created her website after being diagnosed in 2008 with Celiac Disease and takes many "regular" every day recipes and alters them to the gluten-free diet.