Blog
Some Good Advice for Cancer Survivors—Lose the Weight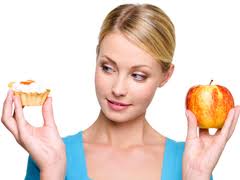 Do we really need to read another article to understand the importance of maintaining a healthy weight and why we need to lose those extra pounds?? I thought not until I read a very interesting article highlighting research that suggests breast cancer survivors who maintain a healthy weight are
significantly less likely to suffer a recurrence
, regardless of the type of cancer treatment they received. Heavy women are not only more likely to discover their cancer has returned, but they are also more likely to die of breast cancer than thinner women, according to a study published in the American Cancer Society's journal,
Cancer
. "We found that obesity at diagnosis of breast cancer is associated with about a 30 percent higher risk of recurrence and a nearly 50 percent higher risk of death despite optimal treatment," Dr. Joseph Sparano, a professor of women's health at the Albert Einstein College of Medicine in New York City and author of the study. WHAT REALLY STRUCK HOME WITH ME was the fact cited in this article that women who are
just moderately overweight
increase their risk of recurrence. Not great news when currently 64% of women in the US are overweight. Researchers believe that excess body fat may cause hormonal changes in the body that fuel cancer to spread and recur. Overweight women produce more estrogen and that can cause hormone receptor-positive cancers — the most common type of breast cancer — to grow. Just more proof that women need to be good to their bodies, both by eating right and finding the time to incorporate regular exercise in their lives.
If you need help tracking your progress toward a healthier weight, keep reading! Brand New and available for sale on Amazon.com is the EatSmartTM Precision Tracker Digital Bathroom Scale! This bathroom scale is innovative in its ability to display three readings at each weigh in: current weight, weight change from the last weigh in, and total change from starting weight. The Precision Tracker will help you achieve long term weight goals, by tracking each small improvement — just the motivational tool needed to achieve success.
Tell us what you think of the Precision Tracker - would it help you with your weight loss goals?
About the Author: Maria Geronimo is the Public Relations Director at EatSmart Products.