Blog
10 of the Best Fruits and Vegetables to Eat During the Cold Winter Months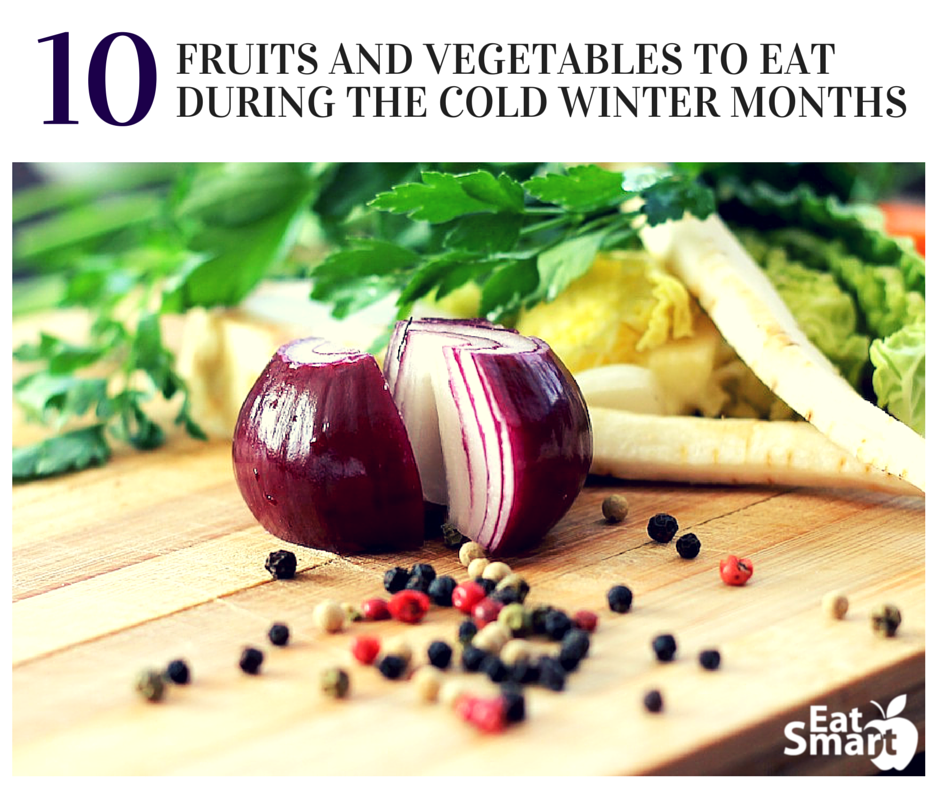 When we think of summer we think of sun, fun, picnics that include salads, berries and melons. When we think of winter we generally think of snow, hot cocoa, and fireplaces but rarely do we think of fruits and vegetables. Yet, some produce is at its peak in the winter allowing us to enjoy delicious and healthy foods year round! Here are 10 of our favorite seasonal produce to try before the warm weather comes:
Apples
Apples season may start in the fall but apples are still delicious in the winter. They're great as a snack and yummy when baked as a treat.
Beets
Beets are a unique source of phytonutrients called betalains. They have been shown to provide antioxidant, anti-inflammatory, and detoxification support for your body. Try roasting beets to bring out their natural sweetness.
Broccoli
Most cruciferous vegetables can be grown year round. Broccoli actually tastes sweeter when it's harvested in the colder weather!
Carrots
Root vegetables are readily available this time of year. Look for brightly colored heirloom varieties of carrots for an extra nutritional boost as well as a pop of color.
Chicory
Endive, escarole and radicchio are all members of the chicory family. They are sweeter in the winter and are particularly good when added to salads, stews and soups.
Citrus
Kumquats, tangelos, clementines, oranges and grapefruit are all in season in the winter. Brightly colored skin and a fruit that feels heavy in your hand are good indicators of ripeness. Sprinkle a little brown sugar on your grapefruit and broil it for a delicious grapefruit brulee.
Fennel
The bulb of the fennel has a light anise flavor and is tasty when shaved thin into salads or paired with oranges. Slice the fennel thicker, sprinkle it with a little parmesan cheese and broil it for a yummy side dish. The fronds can be sprinkled into salads for an herbaceous note.
Greens
Not all greens are delicate; kale, collards, and mustard greens, are hardy enough to survive the colder temperatures of the fall and winter. Kale and collards are sturdy and slightly bitter, perfect for stews or stir fries. Mustard greens are pungent and give a kick to salads.
Onions
Onions are so versatile and good for flavoring a variety of foods. Did you know that they are high in vitamin C and in fiber? They also star in French Onion Soup and Onion Tart!
Winter Squash
The name says it all; these squash are in season from late fall through early March. Varieties include: kabocha, delicata, acorn and butternut. There are thousands of squash recipes: bake, roast, or broil them, put them in stews and soups. They are delicious just about any way you cook them! Visit your farmers market or the produce section of your grocery store. You will be pleasantly surprised by the variety that's available during the winter season.
What is your favorite winter vegetable or fruit? Tweet to us @eatsmartscales.